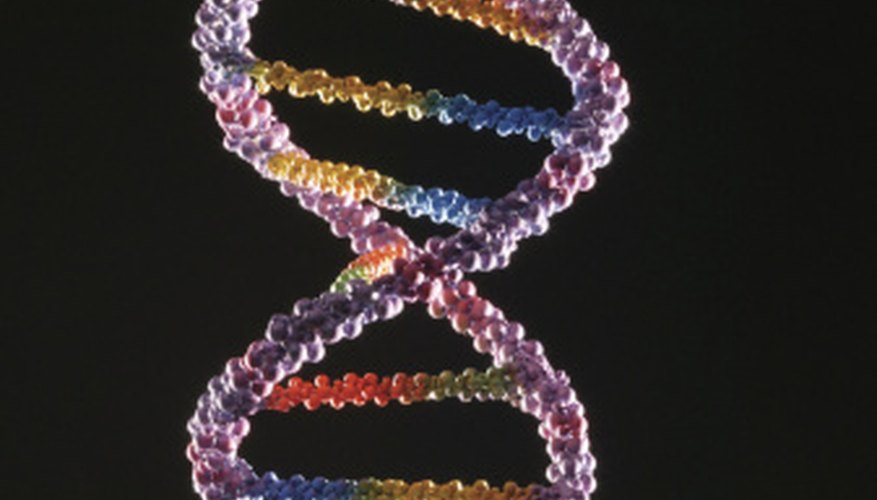 Comstock/Comstock/Getty Images
Scientists used to think that chemistry and physics, as physical sciences, were largely independent from biology, a life science. Since the development of genetic research, however, scientists have learned that the three subjects overlap in many ways. Students of biology must understand how chemistry and physics influence their field, and biology professors can integrate the physical sciences into their lessons. Indeed, they must do so for their students to fully understand advanced concepts of biology.
Explain to students that a body's biological systems run on chemical reactions. As examples, teach students about enzymes and how they govern the chemical reactions inside cells. Explain that these reactions are what keep an organism alive, and when a body's chemistry does not function as it should, the organism becomes ill. Cite cancer as an example of an illness caused by malfunctioning enzymes. Point out that this illustrates how chemistry and biology are closely interrelated.
Teach students that neither cells nor their components are stationary. Molecules within cells that interact to keep the cell functioning must move around, which requires force. Bacteria or viruses moving through the bloodstream and sperm also use force. Biologists study these movements in terms of force-velocity, making biology overlap with physics.
Ask students to research other areas where biology, chemistry and physics interconnect. For example, they may investigate current studies on organism development, exploring whether cells respond more to physical cues, such as the stiffness of their surrounding environment, or to chemical cues, such as the diffusion rate of enzymes.
Reinforce these concepts by assigning homework that requires chemical formulas or physics equations. For example, students can chart the process of metabolism in terms of chemical processes.