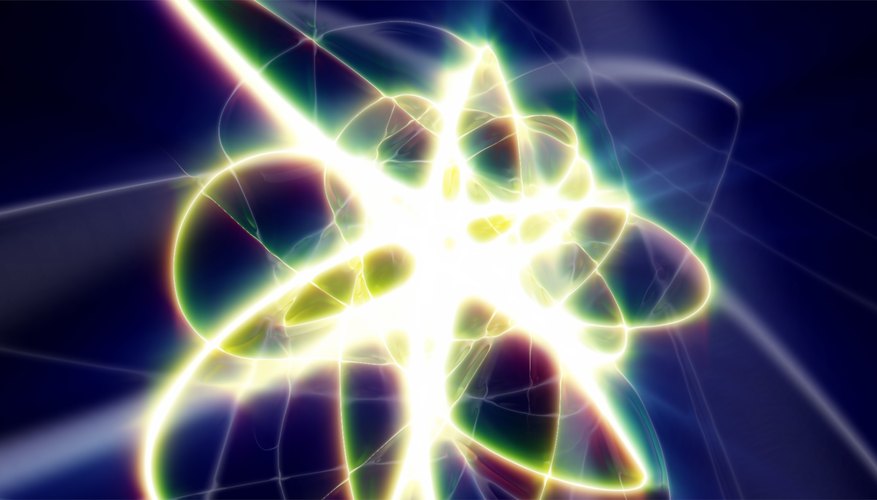 Jupiterimages/Photos.com/Getty Images
James Chadwick, an English physicist born in Cheshire, proved the existence of neutrons in 1932. As uncharged particles in atoms, neutrons play a key role in nuclear fission, or the splitting of atoms.
Atomic Nucleus
Chadwick's research greatly increased understanding of the structure of the atomic nucleus, according to the Nobel Prize website. Before his discovery, scientists knew of the existence of protons in the nucleus but not neutrons.
Nuclear Fission
Unlike protons and electrons, neutrons have no electrical charge. They do have mass, however. This means the charged particles of other elements cannot prevent them from penetrating and splitting their nuclei -- much like a bullet. This was true of even the heaviest of elements.
Atomic Bomb
Chadwick won the 1935 Nobel Prize in Physics. His work led to the fission of uranium-235, and the subsequent development of the atomic bomb.