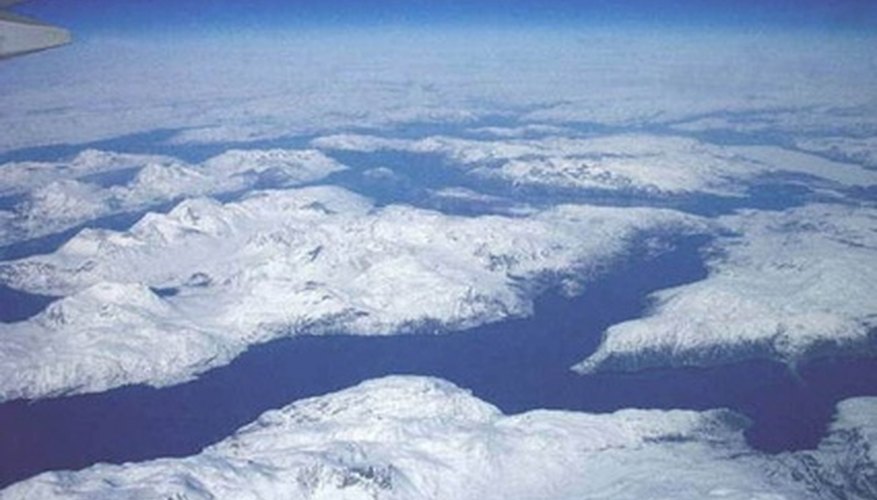 groenland image by nicolas vacelet from <a href='http://www.fotolia.com'>Fotolia.com</a>
Harp seals are born in the early spring on ice packs off the coast of eastern Canada. They grow quickly and are ready to migrate to the Arctic in about a month.
Breeding
Harp seals breed in the spring shortly after the females give birth. The fertilized egg is not implanted for 4 1/2 months, resulting in a total gestation period of about 11 months.
Birth
The mother gives birth to one pup in the early spring. Pups appear to have light yellow fur, which actually is white tinged with birth fluids. They weigh about 24 pounds.
Nursing
After a few days, seal pups' fur is fluffy and snow white. The pups are nursed for only two weeks, but they triple their weight during that period. The annual harp seal hunt, which occurs at this time of year, has been debated for more than 30 years.
First Molt
After they are weaned, the harp seal pups are virtually on their own. Their white fur begins to molt in patches. In about 18 days, their coats are silver gray with black spots.
Migration
Harp seals learn to swim at about three weeks of age. By the time the adults have molted, the young seals are ready to migrate back to the Arctic ice packs where they spend the warm months.
Maturity
Harp seal males mature in about seven years, females in about five years. Males' fur is light gray with a black head and tail and white belly. They have a black, harp-shaped band on their backs. Adult harp seals weigh more than 300 pounds and live 30-35 years.