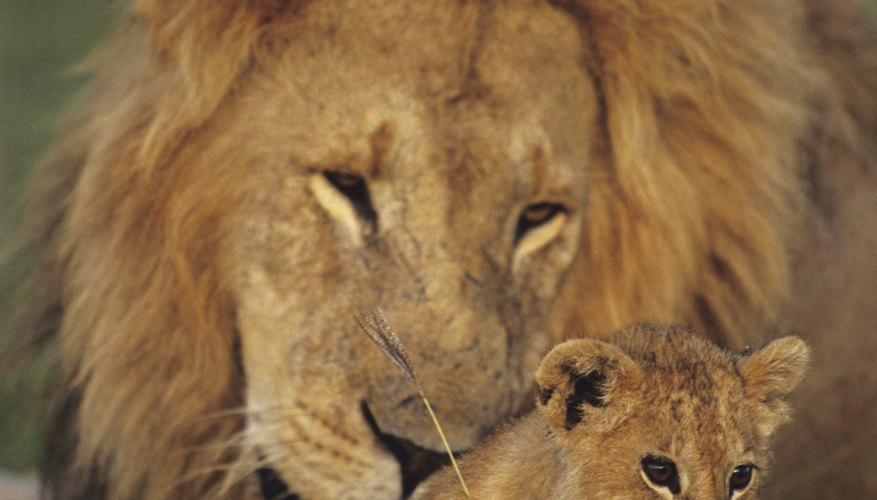 Lions live in a group of 20 or 30 animals called a pride. They live in Sub-Saharan Africa, hunting herd animals such as antelopes, zebras and wildebeest.
Birth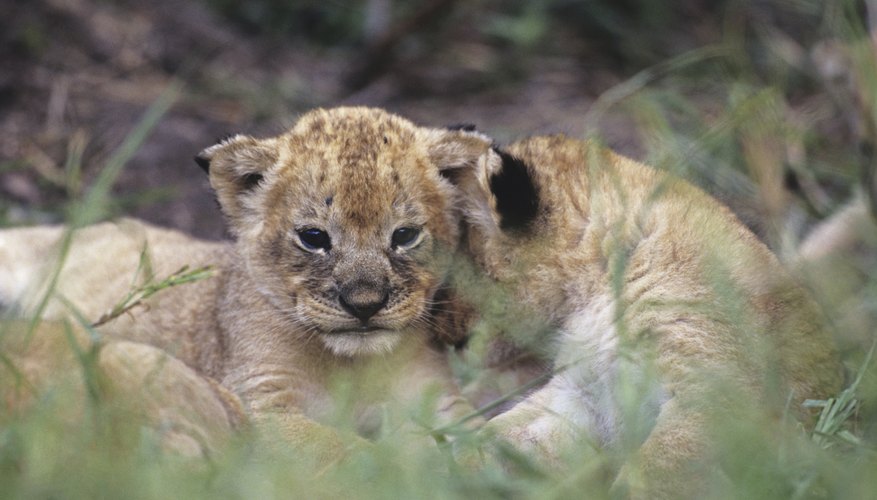 Lion cubs are born blind, weigh about one pound and measure about one foot long. They are born away from the pride, but are introduced after a few weeks.
Skills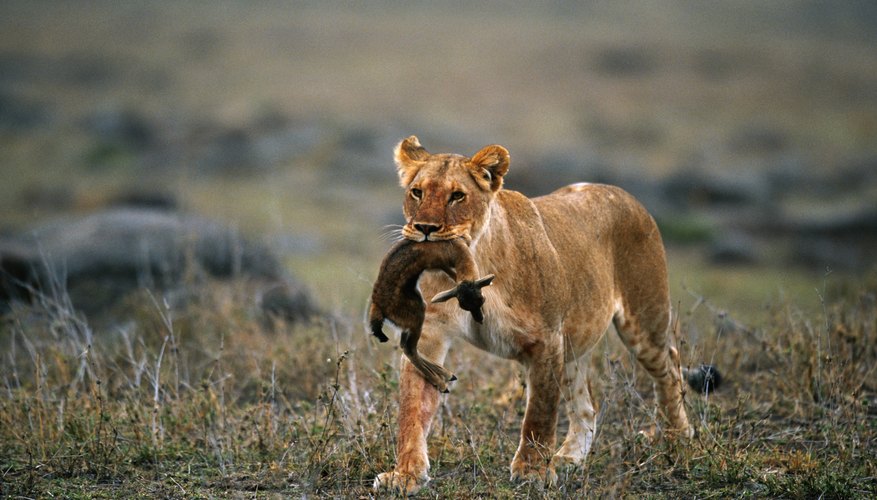 Lions are brought out with the mother to learn to hunt by their first birthday. By two years old, they can catch and kill their own food.
Males and Females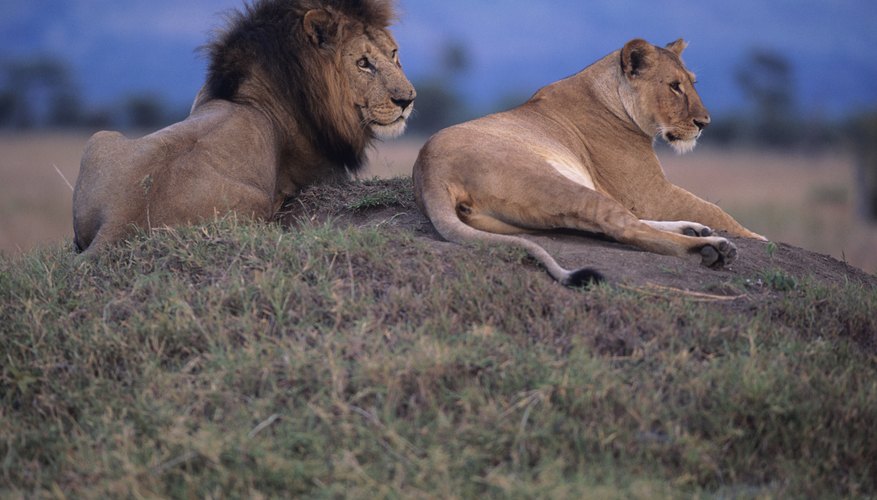 Lions become sexually mature at age two. Males are driven off to form small partnerships; females stay with the pride.
Mature Males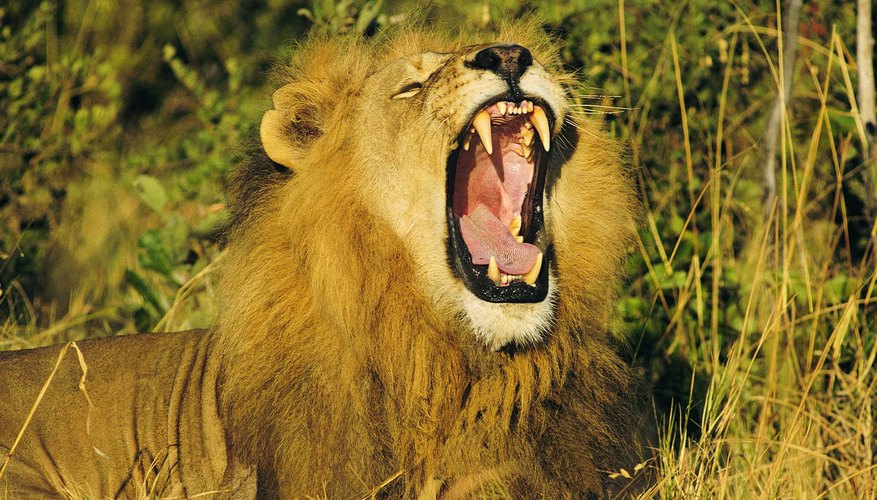 As males mature, they seek out other prides to take over. They drive out or kill the older males and take control of the pride, leading the group until they are killed or driven away.
Mature Females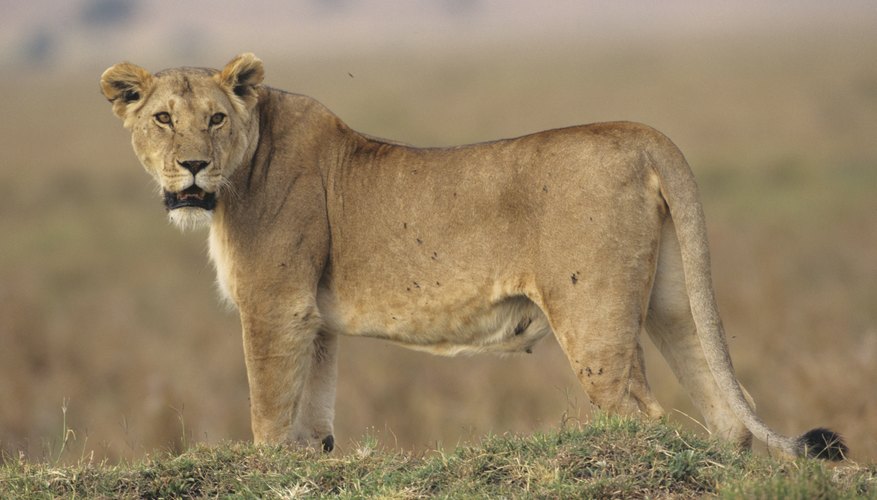 Females go through a hazing process with the older females. If they endure the harassment, they are accepted into the pride for their entire lives.