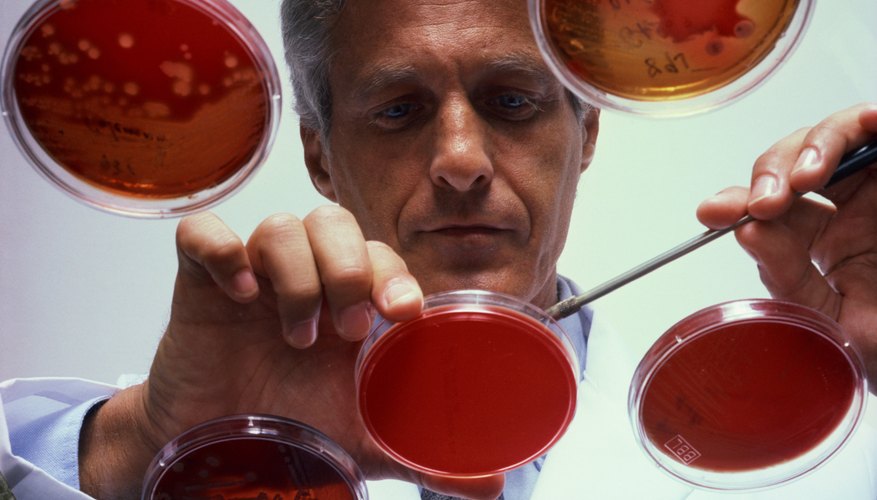 Microaerophilic bacteria live in environments with low levels of oxygen. According to Biology Online, some are linked to health conditions such as gastritis and Lyme disease, which is more common in cattle. During laboratory tests, microaerophilic bacteria often accumulate at the upper part of the test tube. However, they never gather at the very top, due to their low oxygen preferences.
Borrelia burgdorferi
Borrelia burgdorferi is a spiral-shaped bacterium responsible for Lyme disease in cattle and humans. The microorganism is mostly transmitted by ticks, but also by fleas, mosquitoes and mites. According to The Environmental Illness Resource, the disease can also be transmitted from person to person through sex, or from the mother to the fetus. Borrelia burgdorferi is a very resistant microorganism, being able to survive even blood purification processes to prepare blood for transfusion.
Helicobacter pylori
According to Kids Health website, these bacteria are common in developing countries, where up to 10 percent of children and 80 percent of adults can have evidence of an infection, even without showing symptoms. Helicobacter pylori causes digestive problems such as gastritis, peptic ulcers (sores in the stomach or first part of the small intestine), and even cancer.
Campylobacter
Campylobacter causes food poisoning. Young children, people older than 60 years and those working with farm animals or in the meat industry are at greater risk, according to the Health Protection Agency. Symptoms include diarrhea, vomiting, stomach pains and cramps and fever. Most infected people recover without treatment within two to five days, but some cases require the use of antibiotics.