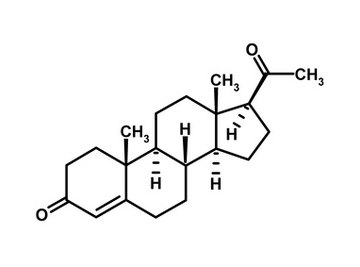 •••
progesterone - gestagene image by Cornelia Pithart from Fotolia.com
Perricone MD Cold Plasma is an anti-aging cream with three dozen ingredients. The cream purportedly took five years of research and development to create, and retails for approximately $150 in 2010. Ingredients in the cream range from water to synthetic peptides like Palmitoyl Oligopeptide. From enigmatic numbers to polysyllabic names, the components of Perricone MD Cold Plasma are complex.
Acids
There are three types of acid in Perricone MD Cold Plasma anti-aging cream. These acids are Docosahexaenoic acid, Glycolic acid, and Sorbic acid. Sorbic acid is an organic compound with anti-fungal and antibacterial properties that is often used in foods, drugs and cosmetic products as a preservative. Glycolic acid is a sugar-derived acid with many properties in common with fruit acids. It is used in anti-aging creams to obscure wrinkles and other lines. Docosahexaenoic acid, or DHA, is a fatty acid found in fish and seaweed that has figured in studies dealing with ADHD, depression, rheumatoid arthritis, and menstrual pain. It is used as a vitamin in anti-aging creams.
Synthetic Peptides
Perricone MD Cold Plasma contains two synthetic peptides. These peptides are Palmitoyl Oligopeptide and Palmitoyl Tetrapeptide-3. A synthetic peptide is a series of amino acids linked by peptide bonds. Palmitoyl Oligopeptide is commonly used in anti-aging creams, and is purported to actually generate collagen, thus rejuvenating the skin. However, according to online resource Body Products Compared, the research validating this claim was conducted by Johnson & Johnson, which also developed the product. Palmitoyl Tetrapeptide-3, referred to as Palmitoyl Tetrapeptide-7 in the International Nomenclature Cosmetic Ingredient Directory, and was designed to prevent glycation. Glycation is a process that, according to Ageless Beauty, leads to "wrinkles, sagging, loss of youthful contours and uneven skin tone."
Gluconates
The two types of gluconate used in Perricone MD Cold Plasma anti-aging cream are Zinc Gluconate and Copper Gluconate. A gluconate is the salt of a gluconic acid. Zinc Gluconate is a mild astringent, meaning that it shrinks pores and tightens skin. This tightening property can help prevent wrinkling; therefore, Zinc Gluconate is used in anti-aging creams. Copper Gluconate is a peptide that, according to the RN Guide to Skin Care, "helps to accelerate collagen production and also acts as an antioxidant." It is because of these properties that it is used in anti-aging creams.
Glycols
Caprylyl Glycol and Butylene Glycol are both active ingredients in Perricone MD Cold Plasma anti-aging cream. Butylene Glycol is used as a preservative in a number of cosmetic products. However, according to an article published by Beauty News LA, the chemical is used to make products more voluminous while reducing their actual volume, and may lead to depression, vomiting, drowsiness, coma and respiratory failure. Caprylyl Glycol operates as a stabilizer that increases the antimicrobial qualities of preservatives. According to Truth in Aging, it also adds "moisturization, emollience and wetting properties" to anti-aging creams.
References
About the Author
Will Gish slipped into itinerancy and writing in 2005. His work can be found on various websites. He is the primary entertainment writer for "College Gentleman" magazine and contributes content to various other music and film websites. Gish has a Bachelor of Arts in art history from University of Massachusetts, Amherst.
Photo Credits
progesterone - gestagene image by Cornelia Pithart from Fotolia.com