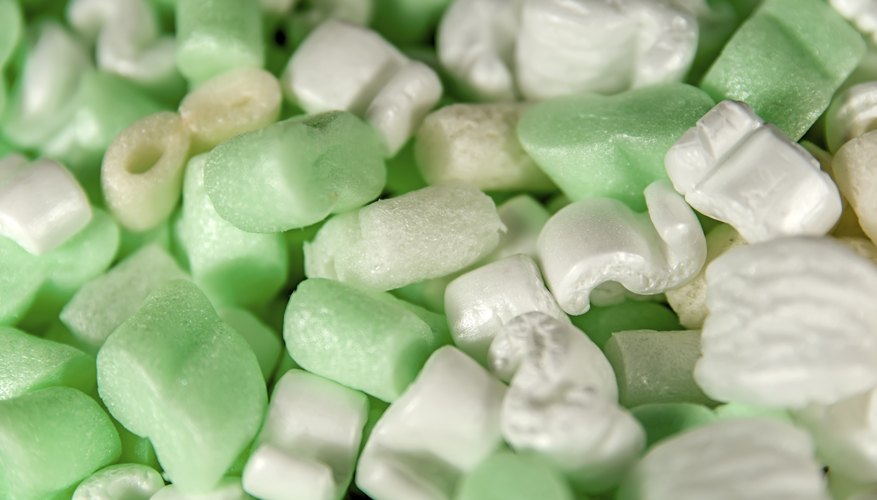 Styrofoam is 95 percent air, making it ideal for packaging and disposable coffee cups. Unfortunately, Styrofoam, a brand name of a polystyrene product, takes a hefty toll on the environment and takes a very long time to decompose. Because of the harm this solid waste causes to the environment, many places have banned the petroleum-based material, including Orange County in California and Portland, Oregon.
Million-Year Lifespan
Styrofoam is commonly used in disposable products that are only used once. These products can persist in the environment for more than a million years, however, since polystyrene is not biodegradable. Styrofoam can also break into small pieces and choke animals that ingest it, clogging their digestive systems. Styrofoam and other plastics currently make up about 30 percent of the landfill volume in the United States. Biodegradable alternatives such as "soapstock waste" from agricultural operations can replace Styrofoam for protecting packages, and recycled paper can be used for cups, eliminating some Styrofoam waste.