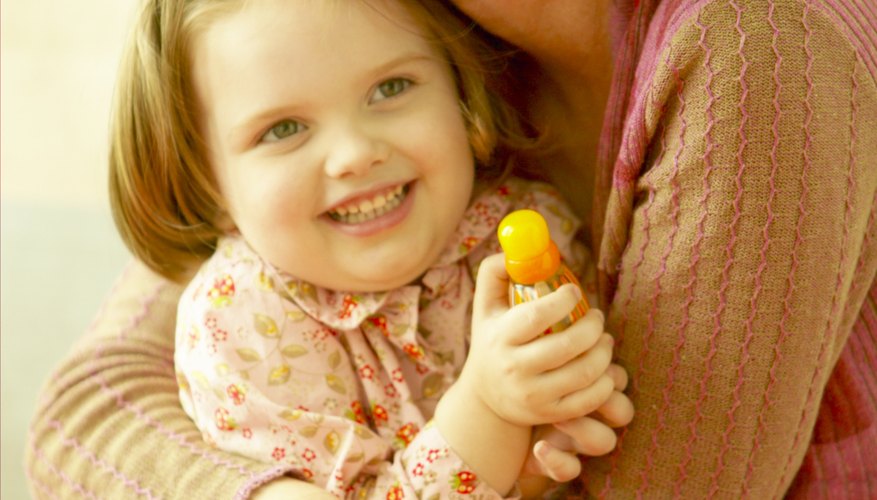 A study of genetics helps determine the traits that will be inherited by a child from his parents. This is where the Punnett Square comes in. This simple square can be used in biology to figure out the genes that may be transferred from parent to child. Although this square doesn't determine the exact genes, it helps predict the chance of the child having particular genes.
Function
The main function of the Punnett Square is to determine the probability of inheritance when studying genetics. The Punnett Square is not an exact estimation of the probability of genes that will be transferred from parent to child, but it helps give a picture of the chance that the child could get these genes. It is also used to see patterns of inheritance in a family.
Importance
In addition to acting as a predictor of genes, the Punnett Square has other purposes as well. It can be used by animal and plant breeders to determine the chance of developing desired genes and qualities. When it comes to children, the Punnett Square gives parents a look into all of the possible genotype combinations that can be transferred to their children, as well as the odds. For example, if the mother has blonde hair and the father has black hair, the children may have blonde hair, black hair or a hair color somewhere in between, such as red, which is least likely but just as possible. Each child may have a different hair color and these children may look alike or completely different.
The Square
The Punnet Square is drawn as a grid, similar to a tic-tac-toe grid with nine squares. Across the top, you write the genotype of the first parent, and in the first vertical column you write the genotype of the second parent, leaving the top left square blank. For example, if determining whether the child will be tall or short, you would write the genotype of the parents as "T" for a carrier of this gene or "t" as a recessive gene. If both parents are neither tall nor short, you would use "Tt" as a genotype for each parent. In the squares, write the combinations which would be: "TT," "Tt," "tT" and "tt" which means the child can be the same height as the parent, but also can be taller or shorter.
History
The Punnett Square was developed in the early 20th century by Reginald Punnett, a geneticist. Since then, it has been used to predict the probability of inheritance and has been helpful in determining the chance that a parent can transfer a disease to the child. Reginald Punnett developed the square by using feather color traits of chickens. He noticed trends in genetics related to sex determination, which helped him develop this theory.