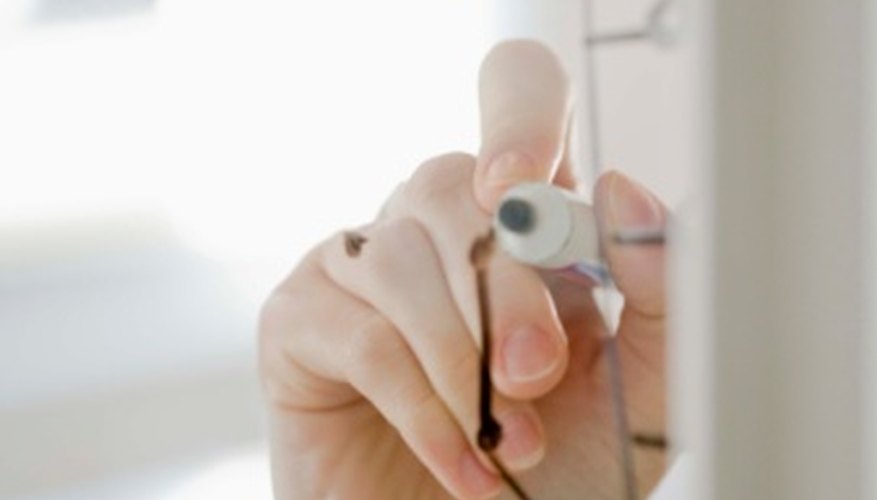 Jupiterimages/Goodshoot/Getty Images
Margin, as it is defined in economics, refers to the utility or value of one additional unit of an item. Depending on the situation, the marginal value of a unit may be very high, very low or anywhere in between. Economics use marginal decision-making to help them analyze many factors, including consumers' rationales, tendencies and market habits.
Think about the value of each additional unit of product in a given situation. For example, consider a broke college student. Each dollar the student receives will have value, but those very first dollars will have more value than say, the 10,000th dollar. Once the student has $10,000, each new single dollar they receive is less valuable to them.
Plot the marginal value of an item by graphing the value or utility of each individual item versus the number of items. In our college student example, place dollars on your X axis and marginal value on your Y axis.
Study the results of your graph. At first, the marginal value of each additional dollar will move upwards, as will your curve. As the number of dollars gets higher and higher, the marginal value will begin to plateau and your curve will grow flat.
Use marginal decision making to evaluate rationality. A rational implementation of marginal economics is that of an airline. Oftentimes, if an airline has empty seats on a plane that is scheduled to soon depart, the airline will bargain with the public to sell those seats at a lower than listed price. This is rational decision-making at the margin, because even if the airline sells the seats at a 60 percent discount, it is still earning more than if it did not sell the seat at all.