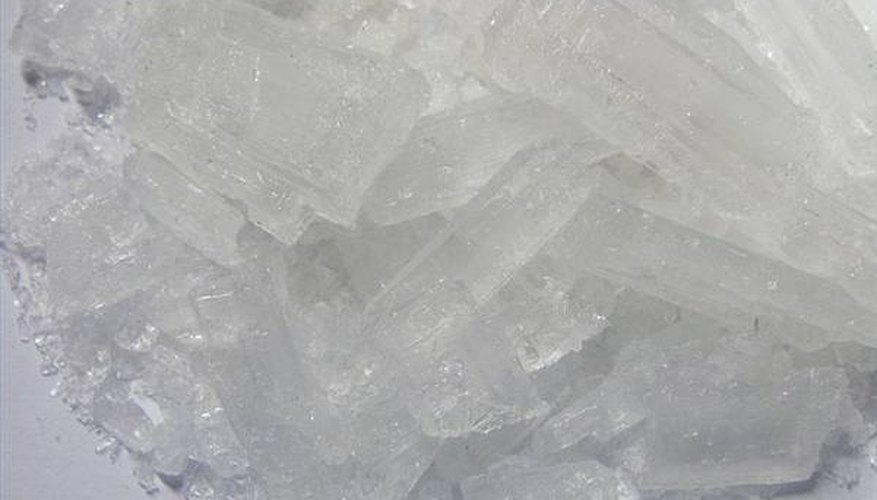 A supersaturated solution is an unstable solution that crystallizes very easily. This is because a solution heated to a higher temperature can dissolve more of a solid that a cool solution. Imagine adding sugar to a glass of water. At some point the water will have dissolved all the sugar it can and no more sugar will dissolve no matter how much you stir it, meaning the solution is saturated. If that same solution is heated, more sugar will dissolve. This is a supersaturated solution. When it cools, the sugar remains in the water. The following demonstration is a popular way for science teachers to show a supersaturated solution. It involves just water and a type of salt and produces dramatic results very quickly.
Put on your safety glasses.
Combine the water and sodium acetate in the flask.
Heat the flask slowly over a Bunsen burner while stirring until the sodium acetate dissolves completely in the water.
Let the flask cool slowly away from the heat.
Place just one granule more of sodium acetate into the flask. The solution will quickly begin to crystallize. It will produce heat that you can feel if you place your hands on the outside of the flask.
Warning
This experiment must be supervised by an adult.