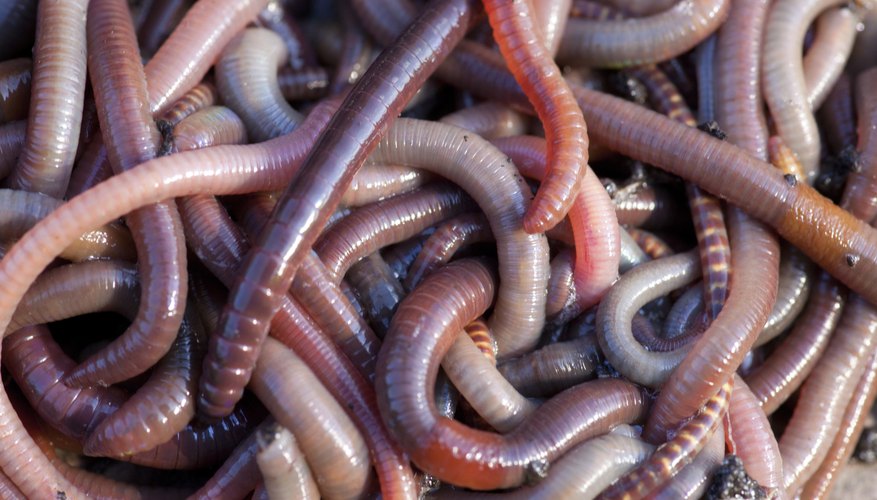 Earthworms do not have a multichambered heart like mammals or reptiles but instead have a series of single-chambered aortic arches, or "psuedohearts," that pump blood through the circulatory system. Some biologists argue that these structures are indeed hearts, but whether they can be considered true hearts or not, the average earthworm has five of these circulatory-system structures arranged consecutively.
The Function of the Aortic Arches
In addition to pumping blood into the worm's dorsal and ventral blood vessels, each arch in the series of aortic arches also has calciferous glands between it and the adjoining arches that handle any excess calcium in the worm's diet. Aortic arches send an earthworm's blood up and down the length of its body, with ventral blood vessels carrying blood toward the tail of the worm and dorsal blood vessels carrying blood to the head of the worm.