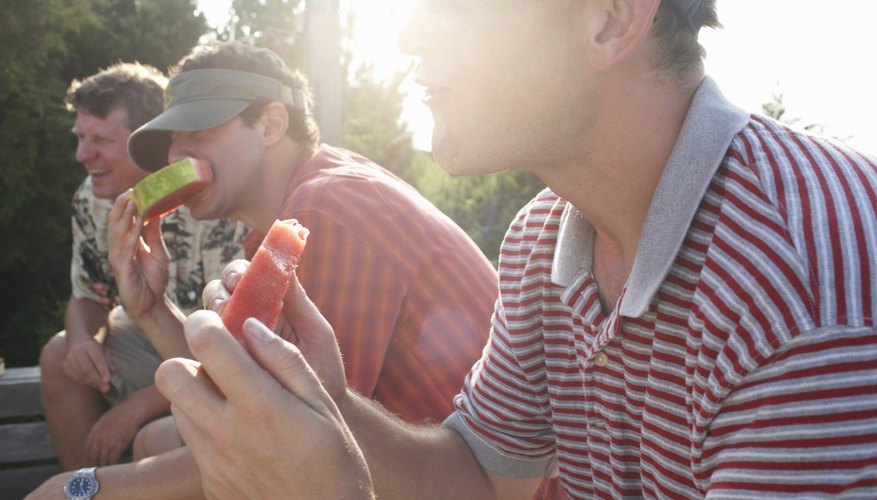 The Earth is constantly rotating on its axis as it orbits the Sun. It is the orbit that carves out a year, defining seasons and the rotation that dictates night and day. Because the Earth's axis is tilted about 23 degrees, most places in the world experience more hours of sunlight in the summer than winter; the amount of daylight depends on where you are in the world.
Summer in the Northern Hemisphere
If you live anywhere north of the equator, you can expect more than 12 hours of sunlight on the longest day of the year, the summer solstice, which occurs on June 21 and 22 every year. The farther north you travel during this time, the longer days get. Wherever you live in the continental United States, most of Canada or Europe, you can expect between 14 and 15 hours of daylight at the height of summer. If you live in Alaska, northern Canada or northern Europe, you can expect much more.
Summer in the Southern Hemisphere
The southern hemisphere experiences summer during the months of December through March, while the northern hemisphere is experiencing cold winter weather and shorter days. During southern hemisphere summer, locations south of the equator experience upwards of 12 hours of sunlight a day. On December 21, the southern hemisphere's summer solstice, Australia experiences 12.6 hours of sunlight at its northernmost point and 14.5 hours at its southernmost point. The southern tip of South America experiences daylight for a full 16.6 hours on that date.
Summer at the Poles
Because of the Earth's tilt in its orbit, the geographical North and South poles receive 24 hours of daylight on their respective summer solstices. These points are mostly uninhabitable by humans and are all but inaccessible in the winter, when they are ensconced in perpetual darkness. The geographical South Pole, 90 degrees latitude south of the equator, is perpetually light from the autumnal equinox in September until the vernal equinox in March, while the North Pole, at 90 degrees north, experiences the opposite months of daylight. Some inhabited areas, such as northern Canada, Alaska and northern Europe within the Arctic Circle, experience 24 hours of sunlight around the summer equinox and lengthy days, though not a full 24 hours, for the rest of the summer.
Summer at the Equator
Directly on the equator, at 0 degrees latitude, there is no variation in the length of days. This area, spanning the Earth's circumference, experiences 12 hours of daylight and 12 hours of night all day, every day and all year.