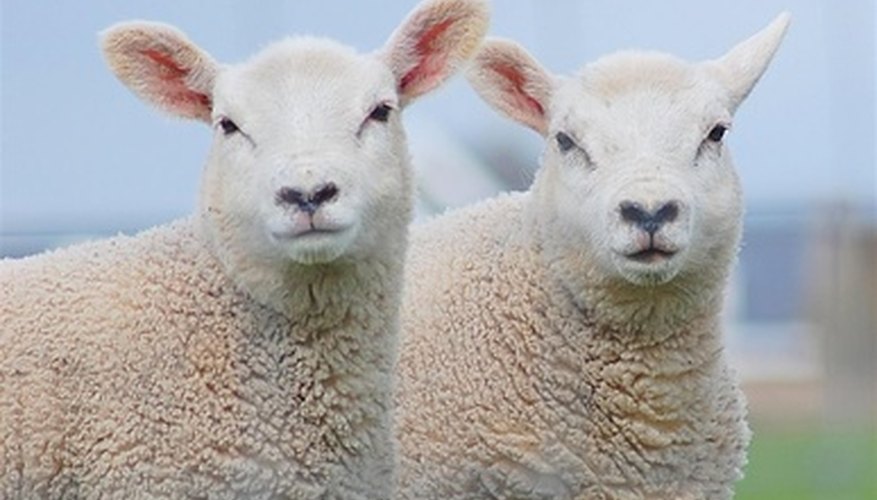 Homogeneous is a term used in math, the sciences, and cultural sciences to describe phenomena that share identical or similar characteristics and traits. Understanding what homogeneous means and the areas in which homogeneity manifests itself will make the concept clearer.
Definition
According to the Merriam-Webster Dictionary Online, homogeneous is an adjective used to describe things that are "of the same or a similar kind or nature," or that have "uniform structure or composition throughout." These are the most commonly used definitions of homogeneous, and can describe both cultural and scientific phenomena. Heterogeneous is its antonym, and describes things that are dissimilar in nature.
Cultural Meaning
Homogeneity occurs in many human communities because human beings as a whole like to be surrounded by familiar things and people, given the choice. Therefore, many communities are homogeneous in the sense that they speak the same language, value the same things and have the same beliefs. Immigrant communities, such as Chinatown or Little Italy, are examples of homogeneous communities that band together, creating their own enclave apart from a city of heterogeneous people.
Biological Meaning
Certain isolated communities of people--such as small tribes living in the Amazon rainforest or some parts of Africa--do not have much contact with the outside world. Therefore, without much new blood coming in to breed, these communities become rather homogeneous, with a limited number of hair and eye colors in the population, for example. This can also occur in populations of plants and animals. Too much homogeneity within a species is not good, however, as this lack of biodiversity leaves it susceptible to disease.
Chemical Meaning
In chemistry, any substance that is made up of only one element of compound is homogeneous. Pure water is a homogeneous material as it is made up of nothing other than the H2O hydrogen-oxygen compound. In chemistry, a mixture is homogeneous when it has the same composition and properties throughout. For example, when salt dissolves in water, it does so evenly, creating a homogeneous mixture.
Mathematics
Homogeneity is found throughout the study of mathematics. Although their definitions all vary, there are homogeneous functions, polymers, coordinates and linear equations. Homogeneity is also used in statistics, and the amount of uniformity or difference between data sets can be very meaningful.