Volume is the amount of space that an object takes up, adding a third dimension to all the objects around us. Because of that third dimension, volume is measured in cubic units. To measure the volume of liquids, you only need to place them in a graduated cylinder and read the measurement. Determining the volume of solid objects, with measurable or irregular shapes, requires a few more steps.
Measure the length, width and height of the object. This works only for objects that have measurable sides.
Multiply length by width by height to determine its volume.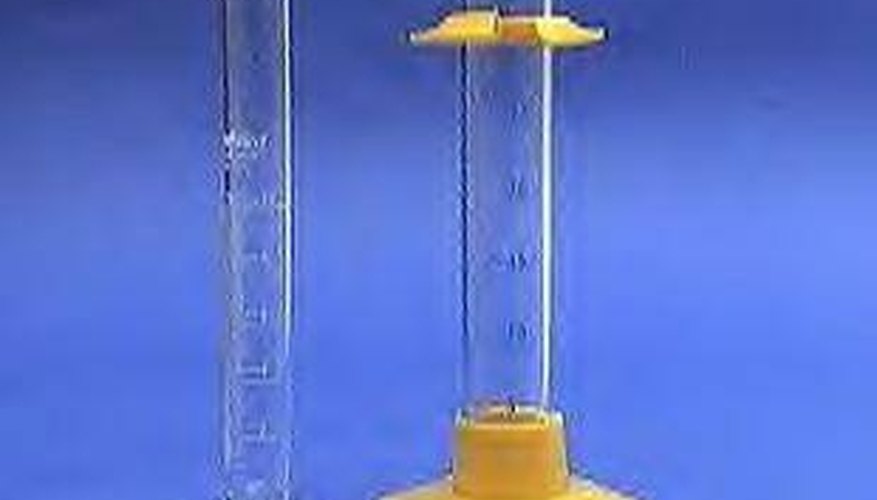 Determine the volume of irregularly shaped solid objects with the use of a graduated cylinder, overflow can and water. A graduated cylinder is a piece of lab equipment specifically designed for accurate liquid volume measurement, ranging in size from 10 milliliters to 2 liters. Overflow cans are used to submerge the solid object, being measured for volume, in water. They also come in an assortment of sizes and feature either angled or straight downspouts.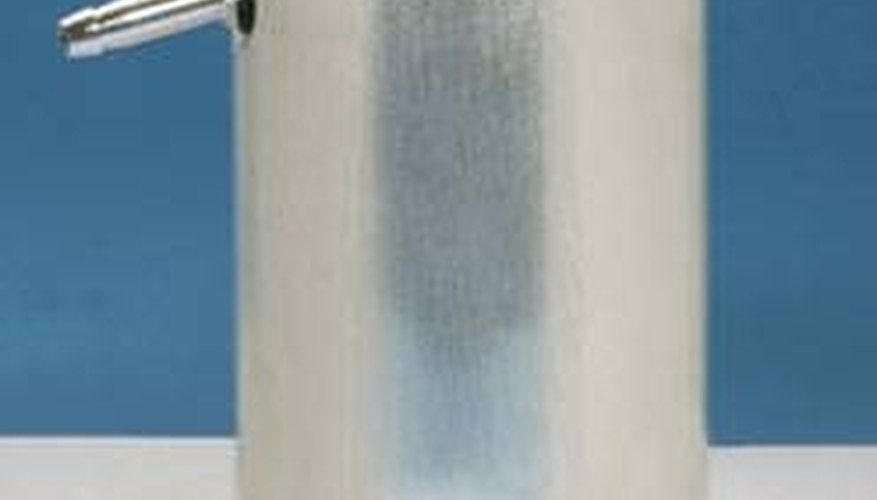 Fill the overflow can with water, allowing all excess water to drip out through the downspout. Hold the graduated cylinder below the spout and gently drop the irregularly shaped solid object into the can. Allow all excess water to run into the cylinder.
Read the amount of water that was displaced from the overflow can into the cylinder. This measurement is equal to the object's volume.
Tip
One use for measuring the volume of a solid object is when trying to determine shipping costs that are based on volume of the package.