H
Periodic Table
He
Li
Be
of the Elements
B
C
N
O
F
Ne
Na
Mg
mouse/touch for more information
Al
Si
P
S
Cl
Ar
K
Ca
Sc
Ti
V
Cr
Mn
Fe
Co
Ni
Cu
Zn
Ga
Ge
As
Se
Br
Kr
Rb
Sr
Y
Zr
Nb
Mo
Tc
Ru
Rh
Pd
Ag
Cd
In
Sn
Sb
Te
I
Xe
Cs
Ba
Hf
Ta
W
Re
Os
Ir
Pt
Au
Hg
Ti
Pb
Bi
Po
At
Rn
Fr
Ra
Rf
Db
Sg
Bh
Hs
Mt
Ds
Rg
Cn
Uut
Uuq
UuP
Lv
Uus
Uuo
La
Ce
Pr

59

Praseodymium

140.90765

Nd
Pm
Sm
Eu
Gd
Tb
Dy
Ho
Er
Tm
Yb
Lu
Ac
Th
Pa
U
Np
Pu
Am
Cm
Bk
Cf
Es
Fm
Md
No
Lr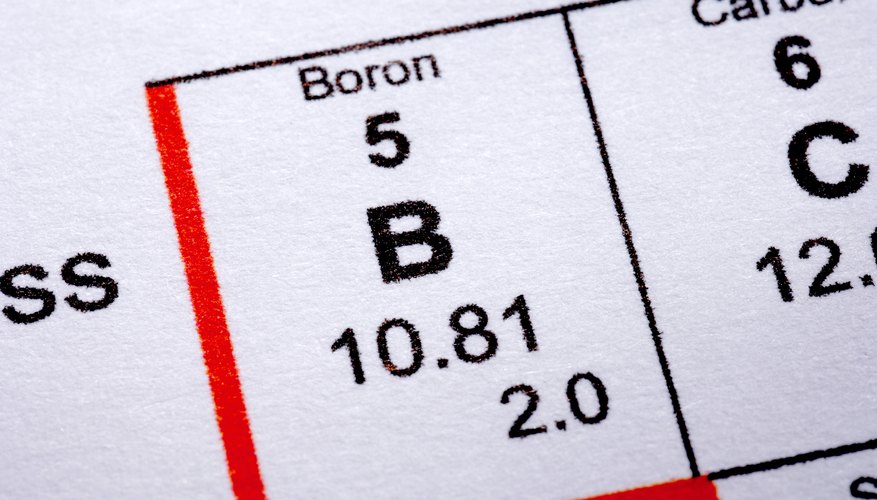 The metalloids are elements that display some properties of both metals and nonmetals. The exact list of metalloids is not agreed upon. However, boron, silicon, germanium, arsenic, antimony and tellurium are all frequently classified as metalloids. Boron has the smallest atomic radius of these metalloids.
Periodic Trends in Atomic Radius
Atomic radius increases as you move vertically down the periodic table. As you move down a group of the periodic table, each new row indicates the addition of an energy level. This increases the average distance of the outermost electron from the nucleus. However, atomic radius decreases as you move from left to right across a period of the periodic table. The protons and electrons in an atom increase, but the electrons fill valence shells in the same energy level. The electron cloud does not grow substantially in size, but the net charge of the nucleus does. Hence, the electrons are pulled closer to the nucleus and the atomic radius decreases.