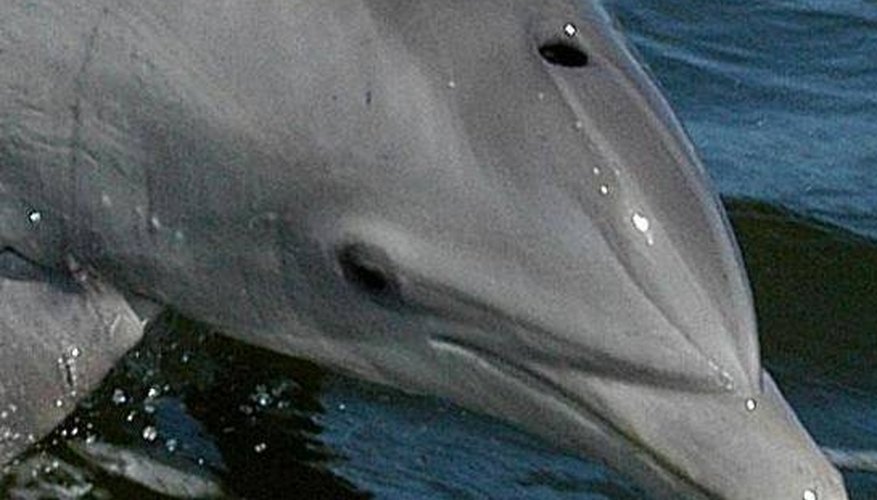 Bottlenose Dolphin Image by NASA
People like dolphins, and the feeling is mutual. Dolphins are among the few animals that will voluntarily interact with humans even in the wild. A number of commercial and nonprofit organizations allow you to actually get in the water with these beautiful animals. It's a memorable and educational experience. Of course, you will want to find out how much it costs to swim with dolphins and how to plan a vacation to include a dolphin swim in your activities.
Types
At one time, there were two popular types of dolphin swims: those with captive dolphins and encounters with wild dolphins in the open ocean. Wild dolphin swims have largely disappeared, although a few were still in existence as of 2008. The wild dolphin swims are not reliable, since the dolphins may or may not show up. A larger concern was that too much interaction with humans can adversely affect a wild-dolphin population. Encounters with captive dolphins are another matter. From the consumer's standpoint, you can count on being able to swim with the dolphins. And the interaction with people doesn't harm captive dolphins (most seem to enjoy being the center of attention).
Geography
You will find dolphin swim programs in the Caribbean and the Gulf Coast/Florida region of the United States (mainly in the Florida Keys). The Caribbean programs are somewhat more expensive, although almost all cost between $125 and $195 (as of 2008). The best-known Caribbean dolphin-swim programs are in the Dominican Republic, although some are located elsewhere. Two popular dolphin swims, one in the Florida Keys and one in the Dominican Republic, are described in the following sections.
Features
In the Dominican Republic, one of the most popular dolphin swim programs is offered by Ocean World in Puerta Plata. The swim is the highlight of a program that begins with an educational session, followed by encounters with sea lions, sharks and stingrays (guests stay out of the water for this part!). The dolphin swim is a 30-minute session in which guests have the opportunity for hands-on contact with the dolphins. Children must be at least 6 years old and accompanied by a participating adult if age 13 or under. Prices range from $165 to $195. You can make arrangements online. (See the link in Resources.)
Benefits
The nonprofit Dolphin Research Center, located on Marathon Key in Florida, offers one of the leading dolphin-swim encounters. Designed for both adults and children (5 years and older), it includes a 20-minute swim with dolphins as the climax of a 2-½ hour tour and educational program. The cost is $125 per person (as of 2008). Get more information or make reservations by calling (305) 289-1121, or by visiting their website.
Considerations
To get the most from your dolphin swim, it helps to be a good swimmer. Operators of dolphin swims suggest you get in some practice before your trip if you don't swim regularly. Dolphin-swim tours are limited in size and fill up quickly, so it's a good idea to contact the program operator before you begin your trip and make reservations well ahead of time.