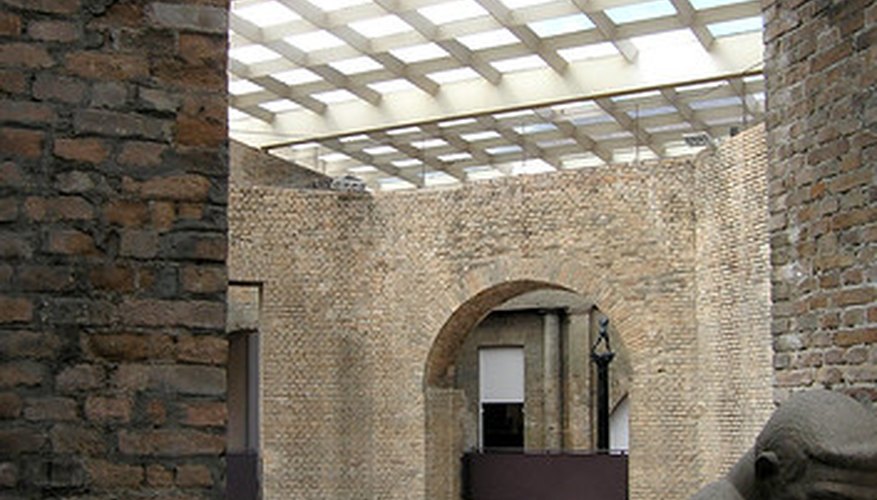 Image by Flickr.com, courtesy of seier+seier
Masonry installation often dictates an acid cleaning. Some applications require either a muriatic acid treatment or a hydrochloric acid treatment. You may wonder how these acids differ. The short answer is, not much.
Hydrochloric Acid
Hydrochloric Acid, HCl, is available at chemical supply stores, but it is mostly sold in concentrated form–about 38 percent. Most is very pure and "water white," although a "technical grade" is available. It is less pure but more economical.
Muriatic Acid
Muriatic acid is the historic name for hydrochloric acid. Its yellow color is due to traces of iron. The impurities don't matter for the purposes for which it is intended. Many stores carry a 20-degree Baume solution, which translates to about 32 percent. Some stores carry weaker concentrations.
How to Use
Since hydrochloric acid attacks metals, plastic utensils should be used. When dilution is called for, add acid to water, rather than water to acid.
Uses
In addition to cleaning of masonry surfaces, hydrochloric acid may be added to reduce pH in swimming pools. Some metal surfaces call for an acid-etch before painting.
Safety
Consult the acid's material safety data sheet (MSDS). Hydrochloric acid fumes abundantly, attacking eyes, nose, throat and especially the lungs. A paper mask over the mouth and nose is not sufficient. Abundant ventilation is required. Goggles should be worn.