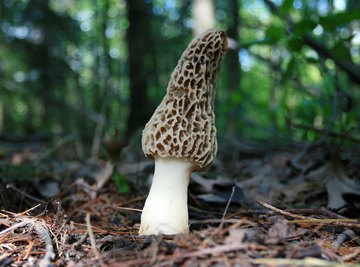 •••
Brandon Laufenberg/iStock/Getty Images
Foraging for wild food--in particular, mushrooms--is coming back into fashion as people look to reconnect with nature and their past. Bands of mycophiles are regularly seen roaming wooded areas hunting for edible fungi. Wisconsin's many parks and temperate climate make it a wonderful place to go mushroom hunting.
Geography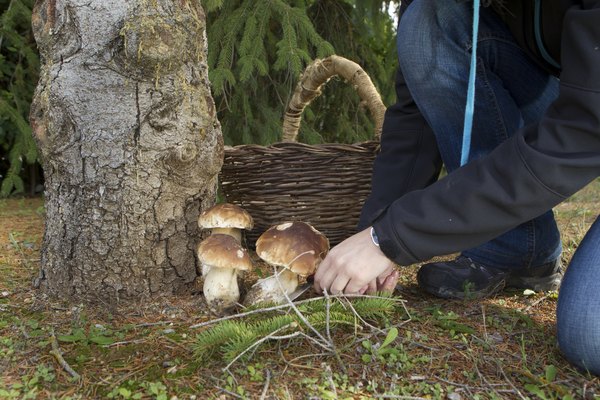 •••
pepitoko/iStock/Getty Images
Over 46 percent of Wisconsin is covered by forest so there are plenty of opportunities for mushroom hunting wherever you decide to go in the state. The raised elevation and sandier soils in the Northern Highlands make it good for hunting the Morel mushroom. Lowland areas, such as the East Ridges, offer richer soil where varieties, such as the Meadow mushroom, tend to thrive.
Considerations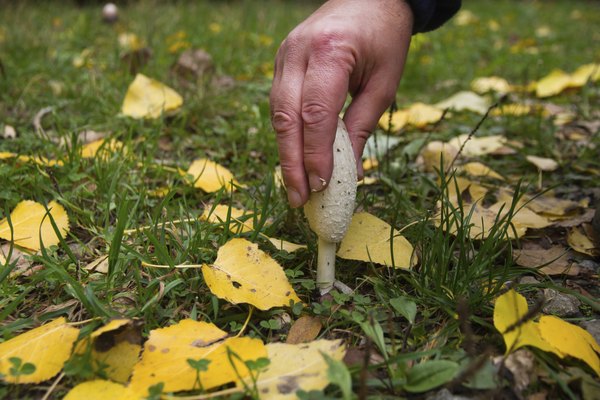 •••
siur/iStock/Getty Images
It is against the law to molest, deface or remove any natural growth or natural or archaeological feature from Wisconsin parkland. Picking mushrooms for personal use, however, is allowed. The only exception to this rule is in state natural areas where a permit may be required. For a detailed list of state parks and natural areas, use the link in the Resources section.
Types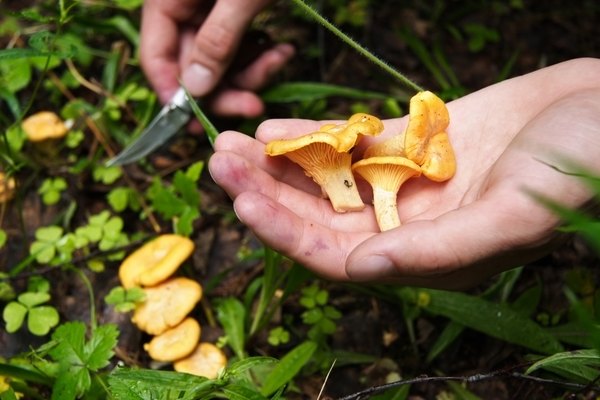 •••
Evgenia Pogodina/iStock/Getty Images
Many varieties of mushroom grow wild in Wisconsin. Certain areas of the state tend to be better for picking some mushroom types--Morels in the Northern Highlands, for example--but this is not a hard and fast rule. Common mushroom varieties found growing all over Wisconsin include: Morels, Meadow mushrooms, Chanterelles, Oyster mushrooms, Shaggy Manes and Bear's Head Tooth mushrooms.
Identification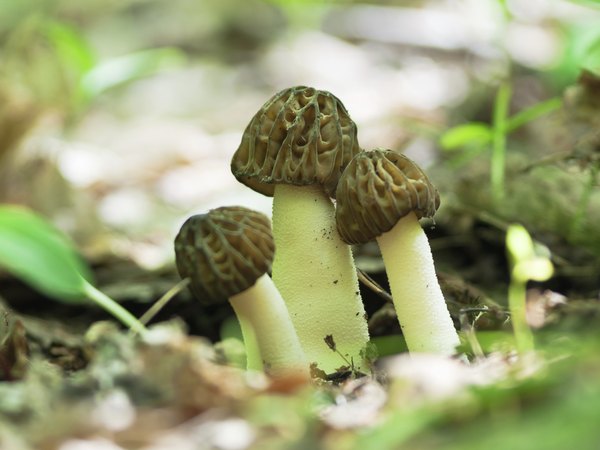 •••
FotoTravel/iStock/Getty Images
Always take a field guide out with you. Good field guides give descriptions and images of any mushrooms likely to be growing in the area. Field guides also list any poisonous mushrooms that look similar to ones you might want to pick, helping you to avoid any potentially fatal mix-ups. It is best to go out in a group the first time you go mushroom picking or join up with a local mycological society. The people involved in these societies have years of mushroom picking experience and can help you avoid any poisonous mushrooms. The Wisconsin Mycological Society is the best known in Wisconsin.
Warning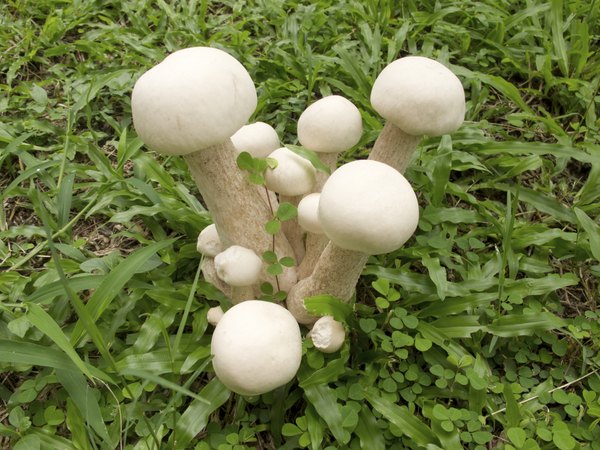 •••
iampuay/iStock/Getty Images
There are many more poisonous mushrooms than edible ones. Even experienced pickers can make a mistake now and again. Never eat raw mushrooms. Only eat 2 cooked tsp. of a mushroom variety when trying it for the first time. Wait for 24 hours to make sure there is no delayed, allergic reaction. It is best not to drink alcohol the first time you try a new mushroom species as this increases the likelihood of an allergic reaction.
References
About the Author
John Jackman has been freelance writing since 2009. His work has been published in the globally distributed magazine "Media & Marketing" and on several industry-leading websites, including Cream, Brand-E and EMMA. Jackman studied English literature and drama at Brunel University in London.
Photo Credits
Brandon Laufenberg/iStock/Getty Images