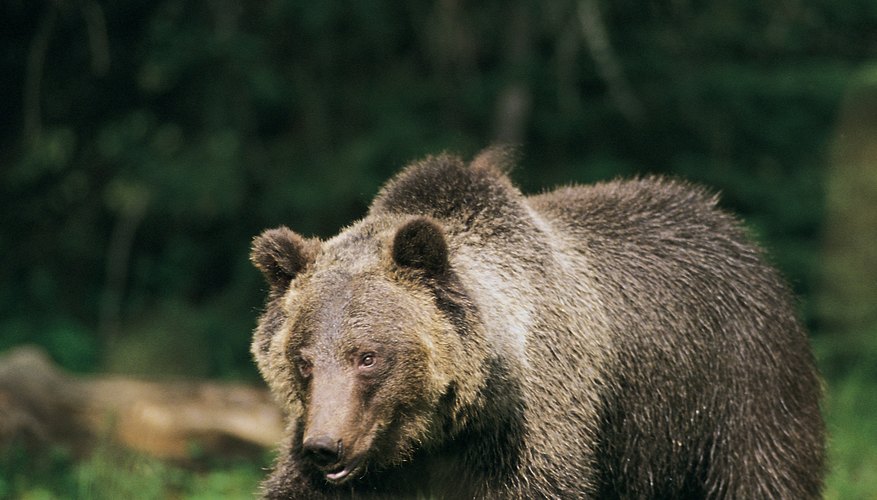 Comstock/Comstock/Getty Images
Animal spirits have different meanings to different groups of Native American peoples. Animals spirits represent life and livelihood for some, but others see the same animal as the messenger for wisdom about life, nature, power or even a prophecy for the future. Indian cultures frequently incorporate symbols on clothing, art and ceremonial items to represent the spirit of the animal. While Native American peoples have unique spiritual practices, there are some common beliefs that incorporate animals.
Animals and Survival
Native American nations that relied on animals as a primary source for food, clothing and tools created sophisticated belief systems that use the animals as spirits and guides. Anthropologists call this relationship "Traditional Ecological Knowledge," and it incorporates the knowledge that without the animals, the native culture cannot survive. The Smithsonian National Museum of American History notes that northern Plains peoples used images of buffalo in sacred ceremonies and placed the animal skulls on homes to honor the spirit of the buffalo.
Clans and Animals
Clan organizations divide Indian nations based on genealogy, and most clans adopt the names of different mammals, birds or fish. Indians believe members of the clan have the same original mother, and common clan names include bear, deer, turtle and beaver. Clans represent social and economic units for the group and have cultural and political as well as spiritual duties in the nation. The Haudenosaunee, groups of Indians living as six different nations in the eastern North American continent, for example, divide members into animal clans representing the earth elements of water, air and land. Each nation adopts animals found in the geographic region for clan names, and also uses feathers and skins of the clan animals to represent spirits for ceremonies.
Animal Intermediaries
Members of the Blackfoot, Cheyenne and Cree peoples undertake a quest that sometimes involves animals helping the seeker interpret visions during the ritual search to find a personal path to understand the spirit world. "Shapeshifters," a term used by some native groups in legends and myths to describe a person who transforms into an animal, have special abilities to communicate with animals. The Dine people describe "skinwalkers" as humans who temporarily take animal form to do mischief or to bring misfortune to people. Skinwalkers and shapeshifters can transform into any animal, but the legends frequently involve wolves, dogs, coyotes or owls.
Animal Amulets, Talismans and Fetishes
Native American amulets, an object used to protect the owner against harm; talismans, items with magical powers; and fetishes, objects worshiped for the spirit that surrounds the item, frequently use animal parts or materials shaped into animal form. Haudenosaunee clans, for example, use objects from animals in ritual dress, including turkey and hawk feathers and deer skins, hooves and antlers. The Zuni people carve stone animals for use as power objects and to serve as mediators. Power objects, many times in the shape of bears or foxes, help the holder focus energy and attention to heal, provide wisdom and to navigate through life.