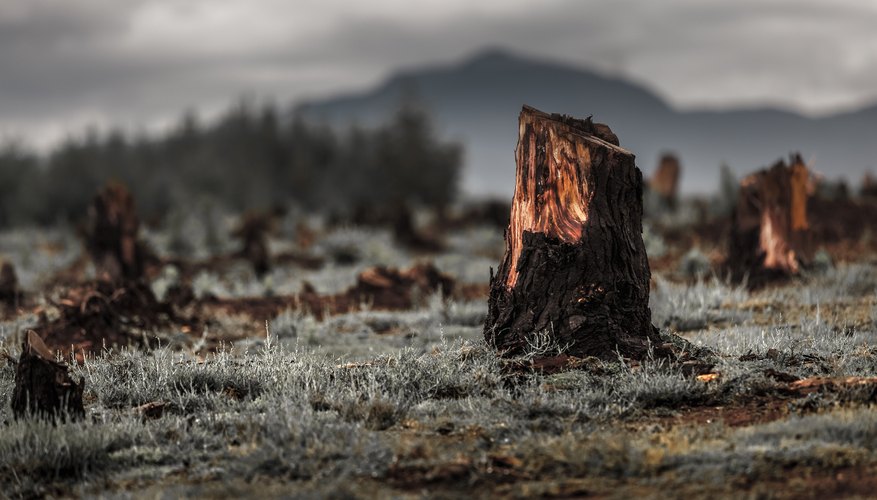 Biomass is a renewable source of carbon-based energy generated from combusting plant matter. The methods used in biomass energy generation, however, can cause significant environmental degradation. Biomass is a growing sector, with another 3,500 plants expected by 2020 worldwide. This makes mitigating the environmental concerns associated with this resource especially important.
Understanding Biomass
Biomass is plant-based material and waste that can be combusted to heat water into steam, which spins turbines to generate electricity. Biomass can come from virgin wood, energy crops, agricultural residue, food waste and industrial waste. The ability to burn waste products from other industries to generate electricity makes biomass an environmentally friendly resource when compared to fossil fuels. In the United States, biomass provides over 50 billion kilowatt-hours of electricity each year, amounting to over 1.5 percent of the total electricity demand.
Deforestation and Farming Practices
Energy crops are grown on a large scale for electricity generation. Grasses and other inedible, high-cellulose crops are the most common energy crops. They carry the same environmental impacts as food crops in terms of pest control, watering, deforestation and erosion. Mitigating these agricultural risks and impacts hinges on sustainable harvesting practices and responsible land use. The removal of forest for the production of energy crops can also increase greenhouse gases, since 25 percent to 30 percent of greenhouse gases released each year are from deforestation.
Water Use
Disruption of local water sources is a potential environmental impact present at biomass plants, coal plants and nuclear plants alike. The water use at a biomass plant ranges between 20,000 and 50,000 gallons per megawatt-hour, since water is used to generate steam for electricity. This water is released back into the water source at a higher temperature, disrupting the local ecosystem. In addition, water used for the production of energy crops is a major concern in areas with low seasonal rainfall, and the nutrient runoff from energy crop growth can disrupt local water resources.
Air Emissions
Despite being a relatively clean alternative to more harmful fossil fuels, biomass still generates harmful toxins that can be released to the atmosphere as it is combusted. Air emissions vary greatly depending on the feedstock of the plant, but pollutants like nitrogen oxides, sulfur dioxide, carbon monoxide and particulate matter are common. The release of pollutants can be mitigated with filters, cleaner biomass sources, gasification systems and electrostatic precipitators. Additionally, the transport of waste from forestry and industry to a biomass plant carries a significant carbon footprint from the petroleum used by transportation. This release of greenhouse gases is a secondary environmental impact from biomass energy generation.