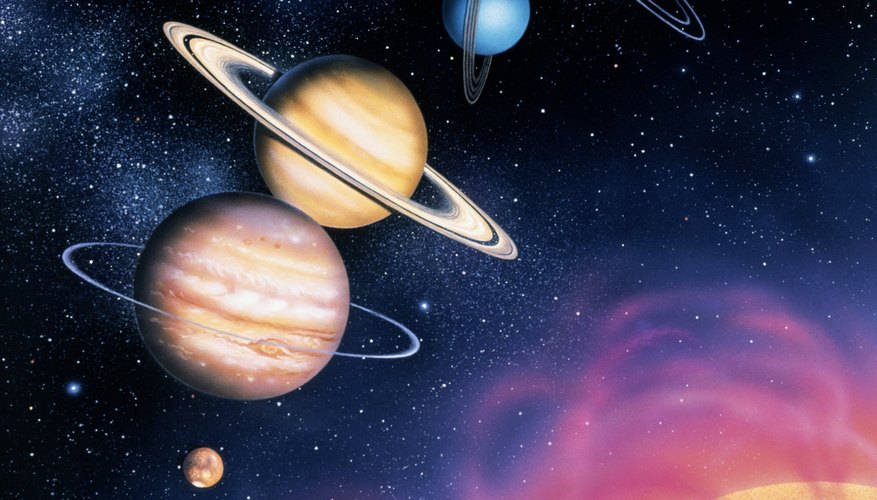 Getty Images/Photodisc/Getty Images
Although the outer planets have traditionally been called "gas giants," Neptune and its neighbor Uranus have more recently been nicknamed "ice giants." As scientists discover more about Neptune, they are finding that the composition of the planet is less gaseous and more slushy.
What's Out There
Neptune's atmosphere accounts for 5 to 10 percent of its mass. Much of it is icy. Eighty percent of the atmosphere is hydrogen, while most of the rest is helium. A small amount of atmospheric methane reflects red light, causing the planet to appear bright blue.
Under the Atmosphere
Neptune's core has more mass than the entire Earth. Most likely, it is liquid rock composed of elements such as iron and nickel. Above the core is the mantle. On Neptune this area is liquid rather than gas or solid. The ocean-like mantle is the largest of Neptune's layers. It is composed of hydrogen, helium and water, with small amounts of ammonia and methane.