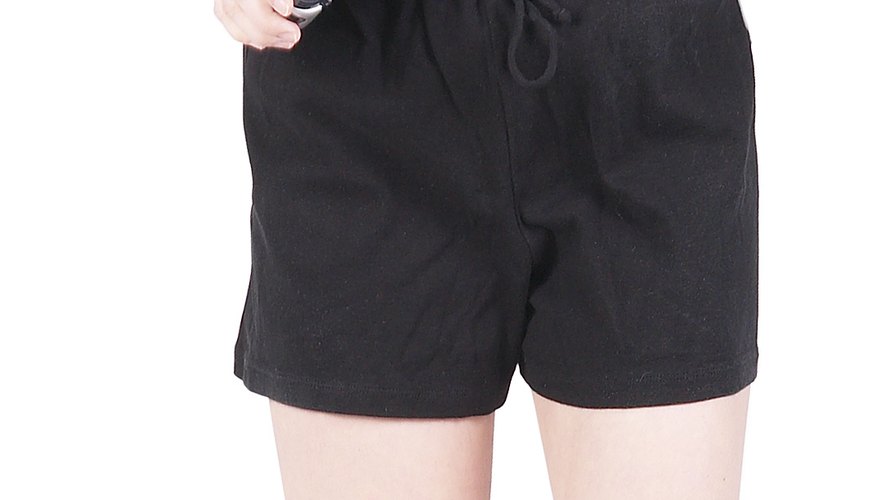 Hemera Technologies/PhotoObjects.net/Getty Images
Cellular respiration is a process in which energy is extracted from the food you eat to make that energy available to your cells so they can stay alive. This process is vital to your survival; the deadly poison cyanide kills you just by bringing this process to a halt. When cells respire, they take in sugar and oxygen and release carbon dioxide and water as waste. Plants and other photosynthetic organisms can recycle the waste to make sugars and oxygen through photosynthesis; other organisms, however, cannot, and so sugars, oxygen and wastes are typically not recycled.
Recycled Products
Some of the compounds involved in cellular respiration are recycled. Adenosine triphosphate, or ATP, for example, is a compound your cells use as energy storage. When ATP breaks down into adenosine diphosphate, or ADP, and a phosphate group, energy is released, and your cells harness this by coupling the breakdown of ATP to a wide variety of other chemical reactions. During cellular respiration your cells take the energy they extract from sugar and use it to add a phosphate group onto ADP, turning it into ATP. So ADP, phosphate and ATP are all essentially part of a cycle.
Fuel
The first input into cellular respiration that is not recycled is the fuel. The most common fuel for cellular respiration is sugar in the form of glucose, although other energy-rich compounds like fructose sugars and fats can be broken down for energy as well. Either way, the fuel is broken down through cellular respiration and is not recycled. If oxygen is present, your cells will convert the fuel into the waste products water and carbon dioxide. In the absence of oxygen, your cells will convert the fuel into a waste product called lactic acid.
Electron Acceptor
The other input into cellular respiration that is not recycled is the electron acceptor, a chemical that accepts electrons taken from the fuel during cellular respiration. The most common electron acceptor, and the one that all plants and animals use, is oxygen. Some bacteria use other electron acceptors, such as sulfate, instead. Either way, the electron acceptor is not recycled but is, instead, converted to waste products like carbon dioxide and water in the case of oxygen.
Waste
For single-celled organisms, disposing of unrecycled waste products like carbon dioxide and water is easy; the waste from cellular respiration diffuses out into the surrounding water in the same way a drop of food coloring spreads through a glass of water. Humans and other animals dispose of carbon dioxide by transporting it via their bloodstreams and exhaling it from their lungs or gills. Insects transport carbon dioxide through their hemolymph, the fluid that bathes their cells, and exhale it through openings in their external skeleton. Plants have pores called stomata in the undersides of their leaves; carbon dioxide and water vapor can diffuse in and out of these pores. Plants and other photosynthetic organisms, like algae, are something of a special case: carbon dioxide and water also serve as inputs for photosynthesis. This process stores solar energy by manufacturing sugars from carbon dioxide and water, so in plants, carbon dioxide and water can actually be recycled. In fact, the amount of carbon dioxide the plant consumes exceeds the amount it casts off.