H
Periodic Table
He
Li
Be
of the Elements
B
C
N
O
F
Ne
Na
Mg
mouse/touch for more information
Al
Si
P
S
Cl
Ar
K
Ca
Sc
Ti
V
Cr
Mn
Fe
Co
Ni
Cu
Zn
Ga
Ge
As
Se
Br
Kr
Rb
Sr
Y
Zr
Nb
Mo
Tc
Ru
Rh
Pd
Ag
Cd
In
Sn
Sb
Te
I
Xe
Cs
Ba
Hf
Ta
W
Re
Os
Ir
Pt
Au
Hg
Ti
Pb
Bi
Po
At
Rn
Fr
Ra
Rf
Db
Sg
Bh
Hs
Mt
Ds
Rg
Cn
Uut
Uuq
UuP
Lv
Uus
Uuo
La
Ce
Pr

59

Praseodymium

140.90765

Nd
Pm
Sm
Eu
Gd
Tb
Dy
Ho
Er
Tm
Yb
Lu
Ac
Th
Pa
U
Np
Pu
Am
Cm
Bk
Cf
Es
Fm
Md
No
Lr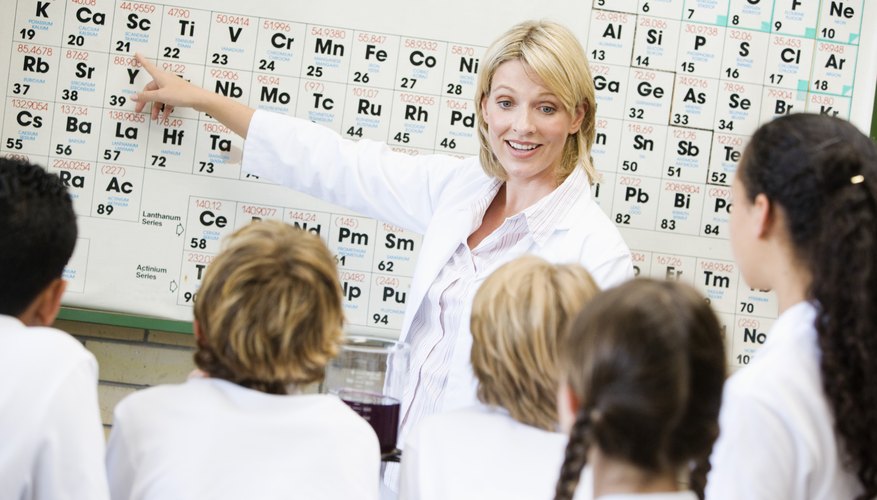 Numbers are used to denote different things depending on whether they are associated with a sole chemical symbol or an entire chemical formula. The numbers to the upper and lower left of an element's chemical symbol are its mass number and atomic number, respectively. The number to the left of a compound's chemical formula, on the other hand, is a stoichiometric coefficient.
Atomic Number and Mass Number
The number to the bottom left of a chemical symbol is called the atomic number. This denotes the number of protons in an atom of the element. The number to the upper left of a chemical symbol is called the mass number. The mass number denotes the combined number of protons and neutrons in an atom of the element.
Stoichiometric Coefficients
A coefficient to the left of a chemical formula indicates the ratios of compounds involved in a chemical reaction. In order for a chemical equation to be balanced, it must have the same number of atoms of each element on both sides of the equation. Consider the balanced equation for the reaction between methane and oxygen: CH4 + 2O2 → CO2 + 2H2O. The 2 before the O2, for example, indicates that two oxygen molecules are needed for this reaction, or four atoms of oxygen in total. On the right side of the equation, you can also count a total of four oxygen atoms.