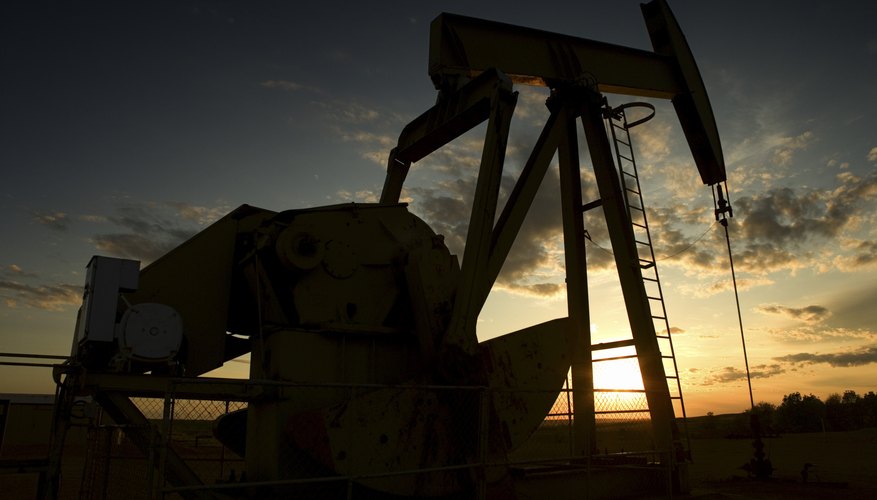 Oil drilling is a controversial topic. Although there are a lot of negatives to the process, the benefits of oil drilling aren't always discussed. There are a lot of reasons why oil drilling might not be as bad as you think. For example, in some cases, oil drilling has actually benefited the environment.
Environmental Benefits
In an oil drilling field offshore in California, the oil production resulted in a benefit to both the atmosphere and the aquatic environment. This was because the oil drilling caused a reduction in subsurface reservoir pressure, which resulted in a decrease in the hydrocarbon seepage rate. Scientists are hypothesizing that if the Californian oil field is representative of the world oil fields, then it could result in reductions worldwide. Considering the fact that the global methane atmospheric content has been decreasing for year, scientists think that a decrease in natural hydrocarbon seepage due to oil drilling might be resulting in a global reduction of natural methane emission rates.
Economic Benefits
Additionally, oil drilling provides a number of jobs and employment opportunities for economies. An offshore oil drilling site takes a considerable number of people to operate, thus providing jobs to hundreds of people. Furthermore, industries like shipping and transportation benefit from oil drilling, and thus oil drilling results in jobs in other industries as well. The economic benefits that can result from drilling can be seen especially in Russia. Oil drilling in Russia resulted in a new emerging middle class and resulted in extra spending money that boosted the economy. If the U.S. were to start drilling for oil in Alaska, this would result in thousands of new jobs. Further, the country would not have to import the oil, and thus the price of the energy would decrease. If individuals spent less money on gas, they could use that money on other services or products and thus boost the economy.
Energy
Finally, oil is one of the easiest energy sources to turn into energy and to allocate this energy throughout the world. It is an efficient energy. It has an enormous amount of energy when compared to other resources. For example, a cup of petroleum runs a vehicle for more than 10 minutes at a moderate speed. In addition to the enormous energy, oil is also extremely easy to distribute.