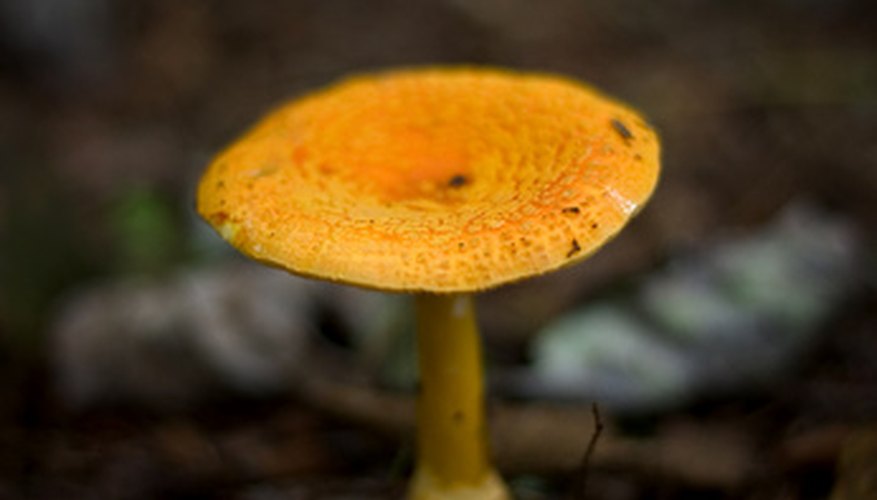 Mushroom gathering is a popular Oregon tradition. With a variety of mushrooms growing wild on public state and national land, visitors and residents are drawn to the forest to pull the delicate fungus straight out of the ground. Rules for when, which, and how many mushrooms can be gathered are different in each park or national forest. Knowing the basics for the most popular mushroom hunting sites should be adequate to get you started with proper permits and gathering methods.
Siuslaw National Forest
Visitors to Siuslaw National Forest can gather up to one gallon of mushrooms per person per day for personal use without a permit. If you are caught with more than one gallon you may be given a ticket. You can only collect six Matsutake mushrooms, all of which have to have at least a half-inch of the stem cut off immediately after you pick them.
Permits for commercial picking are available to anyone over age 18, and allow you to gather an unlimited amount of mushrooms in the Siuslaw National Forest. Those permits only authorize you to gather 12 types of edible mushrooms. Collecting Matsutake mushrooms is not allowed with the standard commercial permit.
Siuslaw National Forest Florence District Office 4480 Highway 101, Bldg G Florence, Oregon 97439 541-902-8526
Willamette National Forest
Willamette National Forest requires permits for visitors picking mushrooms even for only personal use. The permits are free and limited to 10 days per year per person. The permit entitles visitors to gather up to 2 gallons of mushrooms per day. Rules about Matsutake mushrooms change throughout the year, so inquire at the park office for details on your gathering limit and any cutting requirements. Permits for Willamette are good at four other national forests in Oregon, although the cutting requirements and Matsutake rules vary from place to place.
Willamette National Forest 3106 Pierce Parkway, Suite D Springfield, OR 97477 541-225-6300
Deschutes and Ochoco National Forests
These two national forests are coupled because of their central location in the state. Non-commercial gathering at the Deschutes National Forest is covered under the same permits as the Willamette National Forest, but there are some differences in the gathering limits.
The Ochoco National Forest has its own mushroom permit system for personal use. There are two types of commercial permits at these forests, one for Matsutake mushroom and a separate one for other types of mushrooms.
Deschutes National Forest 1001 SW Emkay Drive Bend, OR 97702 541-383-5300
Ochoco National Forest 3160 N.E. 3rd Street Prineville, OR 97754 541-416-6500
Private Land
It is not uncommon for mushroom hunters to ask permission to gather on private land in Oregon. Neighbors are a good resource for locating the owner of any land you wish to gather mushrooms from. Nearby public land offices, such as the offices of the national forests listed here, are another resource for locating nearby landowners.