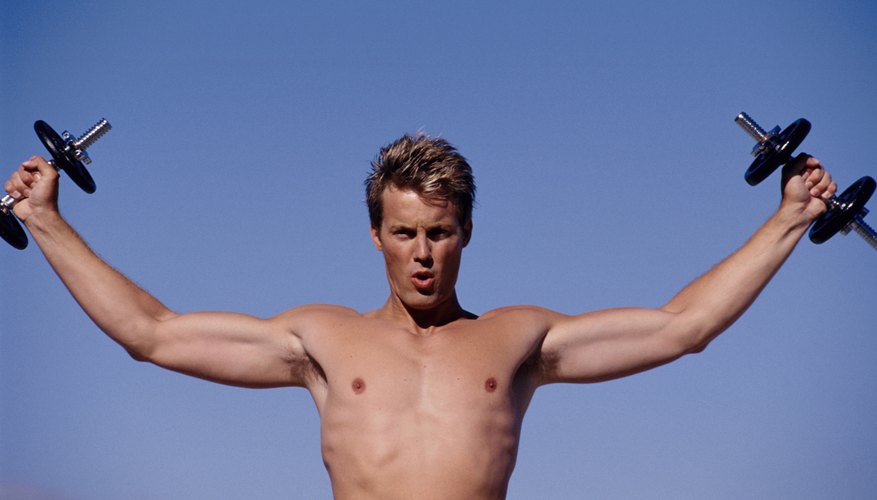 Pixland/Pixland/Getty Images
Just as power plants provide the energy necessary to light a city, organelles called mitochondria generate a molecule, adenosine triphosphate or ATP, which is the energy currency for the human body. Every cell in your body contains mitochondria, but some cells have a greater density of the organelle than others.
Structure and Function
The process of energy production that occurs in the mitochondria is called cellular respiration. Mitochondria are roughly oval-shaped with an inner and outer membrane. The inner membrane is organized into folds called cristae that increase the surface area of the organelle. The chemical reactions necessary for cellular respiration happen across membranes.
Muscle Cells
The number of mitochondria in a cell can range from the hundreds to the thousands depending on the type of cell. Your muscle cells need a lot of mitochondria to support the energy expenditure necessary for walking, breathing, running, skipping standing up and other forms of movement. The average muscle cell has several thousand of these organelles.