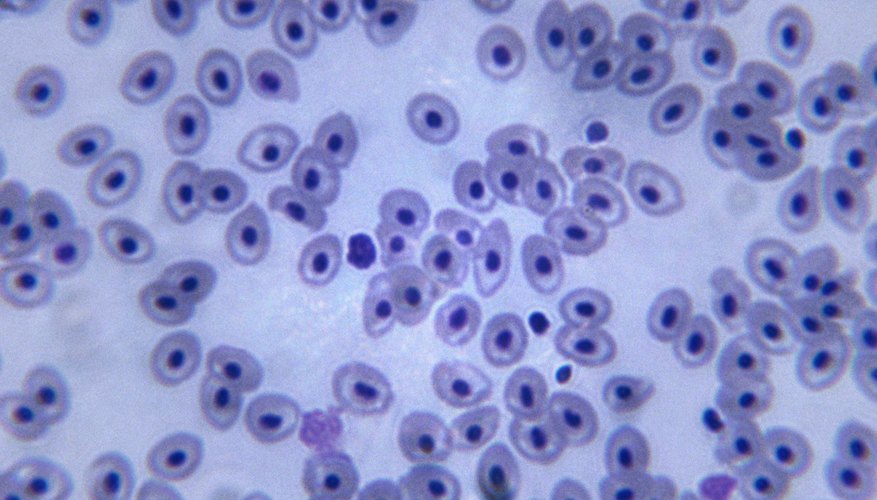 Duncan Smith/Photodisc/Getty Images
Cells are the fundamental building blocks of living organisms and contain a number of organelles that carry out specific functions. Examples of organelles include mitochondria that produce the cell's energy and ribosomes that carry out protein synthesis. Vesicles are small organelles that are used to transport molecules around the cell.
Vesicles
Vesicles are often likened to bubbles of liquid which are enclosed by a lipid membrane. There are two main types of vesicles -- those that form naturally and those that are artificially created. Naturally occurring vesicles form when part of a cellular or organelle membrane bulges and pinches off. The process is facilitated by coat proteins that bend the membrane and also select the contents, for example, new proteins or lipids, for the vesicle. The newly formed vesicle can be used to transport the contents to other locations within or outside the cell.