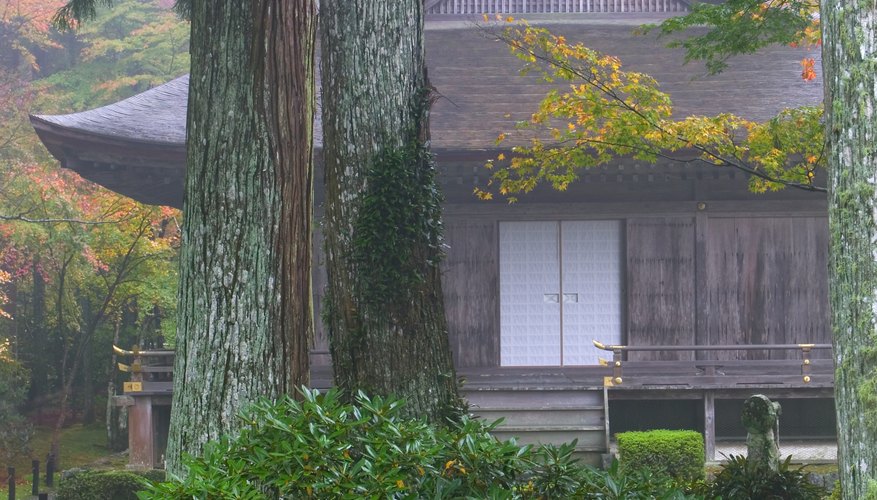 Art Wolfe/Digital Vision/Getty Images
While both eukaryotes and prokaryotes can be autotrophic, meaning they don't rely on other life forms for food, only eukaryotes store their genetic information, or DNA, within a complex structure called a nucleus, and only they have internal structures called organelles. Therefore, cell that are both autotrophic and eukaryotic are generally found within higher producers like mosses, ferns, and flowering and aquatic plants.
Eukaryotic Autotrophs
An autotroph is any organism that manufactures its own energy. Plants, for instance, fall into this category, since they produce their food using nutrients and water from the soil, or sometimes air, and sunlight. Other examples of autotrophs include several types of algae and kelp, and several types of bacteria. However, while a few types of bacteria can manufacture food, they are not eukaryotes because they do not contain organelles within their cell walls and have membrane-bound nuclei.
Membrane-Enclosed Nucleus
In all eukaryotic cells, you will find a nucleus. As opposed to prokaryotes, whose genetic information floats freely inside the cell wall in a connected ring of genetic material, the genetic material of eukaryotes is packaged into chromosomes and contained within a double-walled nucleus. This increases the cell's efficiency because the genetic information is contained within a single area. Pores in the nucleus membrane allow it to communicate chemically with the rest of the cell.
Energy Centers
Both heterotroph cells, or cells that use the energy they gain from eating other life forms, and autotroph cells contain organelles that serve as powerhouses of energy. Both types of cell contain mitochochondria, which aid in the metabolism of energy, have their own DNA, and most likely originated sometime in the distant past as separate bacterial entities. The story is much the same for chloroplasts, except for the fact that they are only found in eukaryotic autotrophs. They use light to manufacture sugars, which provide energy for the plant to consume.
Other Organelles
Aside from the nucleus and the energy processing centers, autotrophic eukaryotes contain several other types of organelles. These include the endoplasmic reticulum and Golgi apparatus, both involved in the manufacture and transportation of chemicals. It also includes ribosomes, responsible for protein synthesis, and vacuoles, which store compounds and aid plant growth. Several structures, such as microfilaments and microtubules, are responsible for keeping the cell's shape intact. Unique to autotrophic eukaryotes are plasmodesmata, or small bridges that link each plant cell to the one next to it.