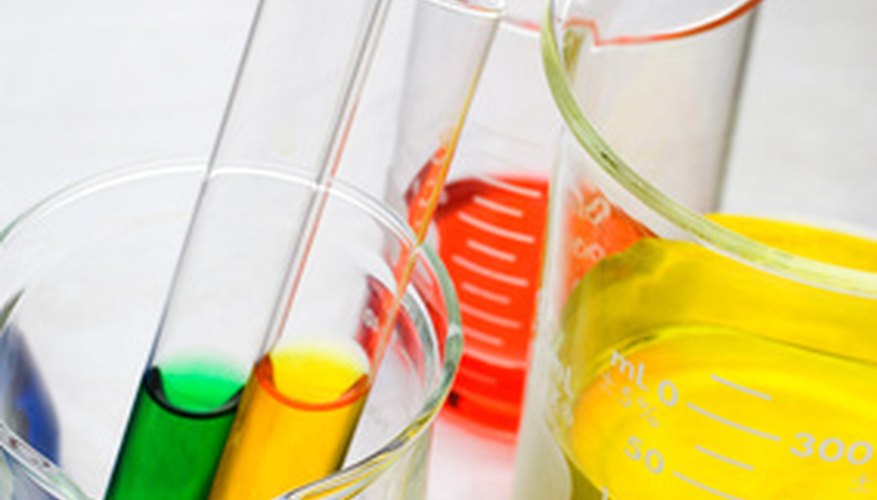 A Bunsen burner is a piece of equipment used to heat chemicals or burn different materials in a laboratory. A typical burner includes a metal burner tube on a stand and a hose for the gas feed, but a tripod and metal grill can also be used to support a container containing a solid or liquid.
Burner Tube
The burner tube is the vertical metal cylinder that is mounted to a metal stand and is the main body of a Bunsen burner. When the burner is activated, flame emits from the top of the burner tube.
Burner Hose
The burner hose is a length of tubing with attachment fixtures on each end. One end is attached to a tiny metal piece that protrudes from the side of the Bunsen burner at the bottom. When the other end is connected to a functioning gas tap, the hose provides a pathway for methane gas to reach the burner tube.
Air Control Vent
The air control vent is a short hollow cylinder with small holes on its surface that encircles the lower part of the metal burner tube, just above the hose connection. The burner tube has similar holes in it. The air control vent cylinder can be twisted back and forth to control the amount of air that enters the burner tube. When the air holes are closed, the flame is more visible than when they are opened. Half-open and open air-holes produce a nearly invisible, blue-colored flame.
Gas Adjustment
The gas adjustment is a small disk at the bottom of the burn tube that can be turned back and forth. The gas adjustment regulates the amount of methane gas passing through the burner tube.