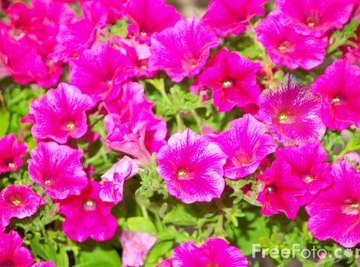 •••
Ian Britton, FreeFoto.com
The petunia is a type of flower that thrives in well-drained soil and full sunlight. It's often found in flower beds and containers where it's mixed with other types of flowers. The petunia is popular because it's a strong plant that can survive even in frosty conditions.
Colors
Petunias come in five primary colors: yellow, pink, red, white and purple. Petunias are also available in a mixture of colors, such as pink and white.
Planting
Petunias tend to do best when planted in the spring. They bloom during the summer and fall until the first frost.
Care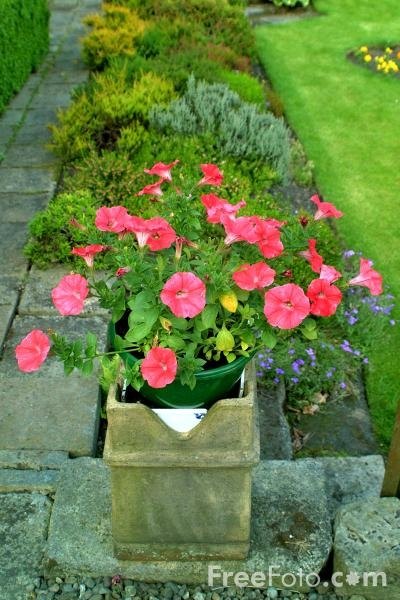 Petunias should be cut back during the summer after the first big bloom when they have become leggy and have few flowers on the stem. This initiates regrowth so the plant will bloom well again.
Fertilizing
Petunias need fertilizer to help them grow. When planting the flowers, experts recommend using a mixture of compost or fertilizer along with the soil. A ratio of one part fertilizer to four parts soil is best.
Characteristics
Petunias can be identified by their shape, which looks like an upside-down trumpet. The center of each flower contains the stamen and a darker spot, with the color becoming lighter toward the edges.
References
About the Author
Jennifer Eblin has been a full-time freelance writer since 2006. Her work has appeared on several websites, including Tool Box Tales and Zonder. Eblin received a master's degree in historic preservation from the Savannah College of Art and Design.
Photo Credits
Ian Britton, FreeFoto.com