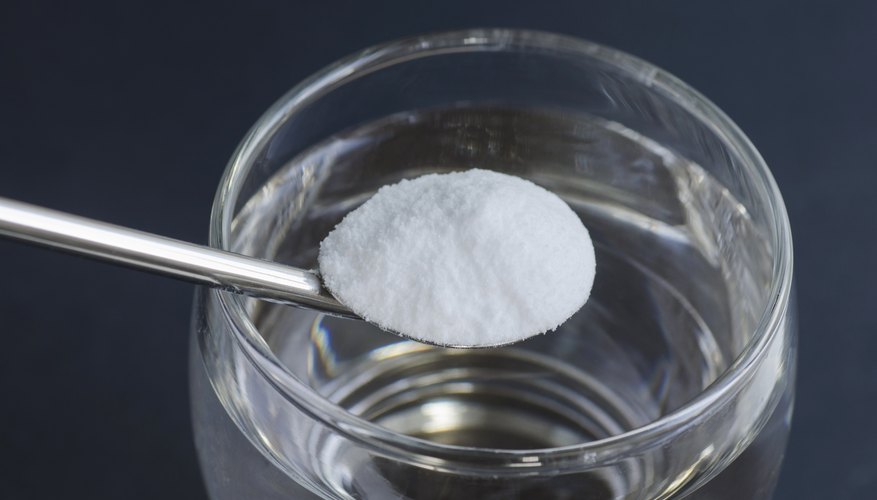 Baking soda is a common recipe ingredient that can also be useful in a variety of household applications. For example, it can be used to clean surfaces, deodorize your refrigerator or remove odors from carpets. The technical name for baking soda is sodium bicarbonate, and it has a pH of 9.
The Meaning of pH
The pH of a substance is a measure of acidity and alkalinity. The scale ranges from -1 to 15, with low values being acidic and high values being alkaline. Everyday water has a neutral pH value of 7. Since baking soda has a pH of 9, this makes it a weak alkaline substance. Other household examples are as follows: lime juice (pH 2), wine (pH 3.5) and household ammonia (pH 12).
Microscopic Meaning of pH
pH, on the microscopic scale, is a measure of the concentration of hydrogen ions. The more hydrogen ions present, the higher the acidity. The mathematical relationship between pH and hydrogen ions is:
pH = -log10[H+]
In this this equation, H+ represents the molar concentration of hydrogen ions.