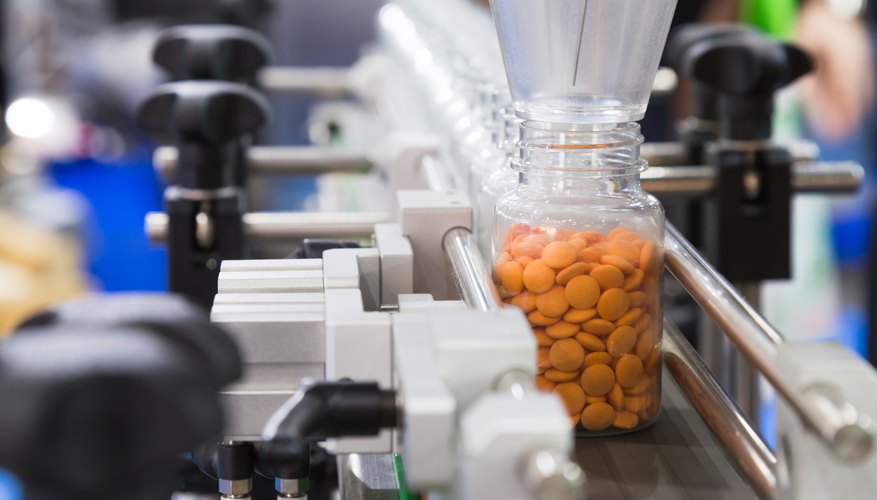 Research in the area of pharmacy encompasses a variety of topics dealing with drugs and pharmaceuticals. Some broad areas of pharmaceutical research relate to drug delivery, pharmaceutical cell biology, medicinal chemistry and medicine management. Faculty and students at pharmacy colleges engage in such research, which could be on topics such as cancer and drug delivery.
Cancer
There is a lot of potential for pharmacy research in the area of cancer. For instance, one research topic at the Ohio State University deals with the role of steroids in the growth of breast cancer. Another is in the area of development of new cancer therapies and using a targeted approach for drug delivery to treat cancer. These types of studies aim to help patients deal with cancer and better handle the effects of cancer.
Drug Delivery
Another major topic for pharmacy research relates to drug delivery. One such research study at the Ohio State University looks at the design and evaluation of drug delivery systems, emphasizing some methods of delivery such as liposomes and liquid crystals. Another research project in the area studies the immediate environment of the lung, particularly how a person reacts to inflammatory stress. Investigators use human lung epithelial cell culture for the study, studying humans as well as animals.
Pharmaceutical Cell Biology
Research in the area of pharmaceutical cell biology aims to understand basic cell biology and relate the findings to diseases in humans. At the University of East Anglia, research topics in this area have dealt with topics such as inflammation processes in human disease, mechanisms for cell-to-cell communications and mechanisms of carcinogenesis. This sort of research is likely to involve close work with biologists who have similar research interests in these sorts of topics. (see reference 2)
Medicines Management
Medicines management research looks into the cost effectiveness of new interventions that aim to improve the health of patients. The University of East Anglia focuses such research on older people and on mental illness. Research topics on medicines management deal with the evaluation of pharmacist-led services, interventions that improve the adherence of medications, consultation skills, medication review services and interventions for reducing the problems that come about as a result of dysphagia. This sort of research also involves an interdisciplinary approach. In this case, the tie-up is with the University of East Anglia's School of Medicine.