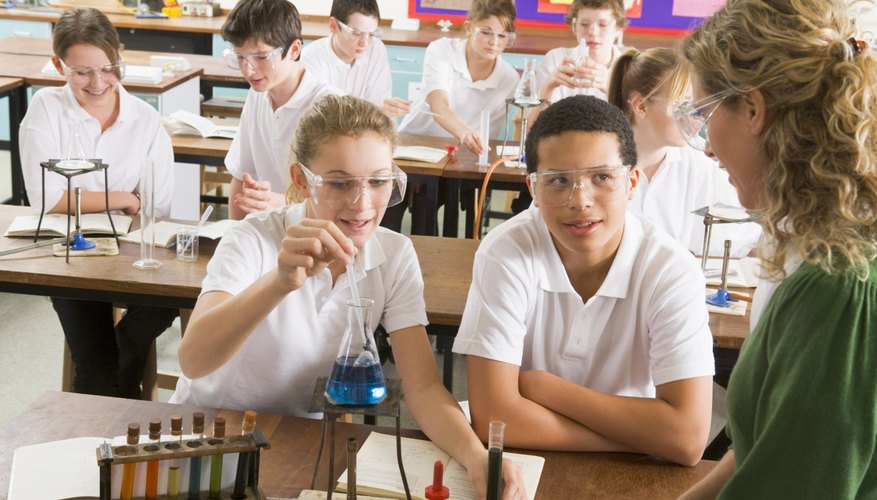 Sodium bicarbonate is the chemical powder commonly known as baking soda. Its molecular (or chemical) formula is NaHCO3, which indicates that each molecule contains one sodium (Na), hydrogen (H) and carbon (C) atom and three oxygen (O) atoms. Sodium bicarbonate has several uses, from dousing oil fires to a baking ingredient. Its other scientific names include sodium hydrogen carbonate and bicarbonate of soda.
Appearance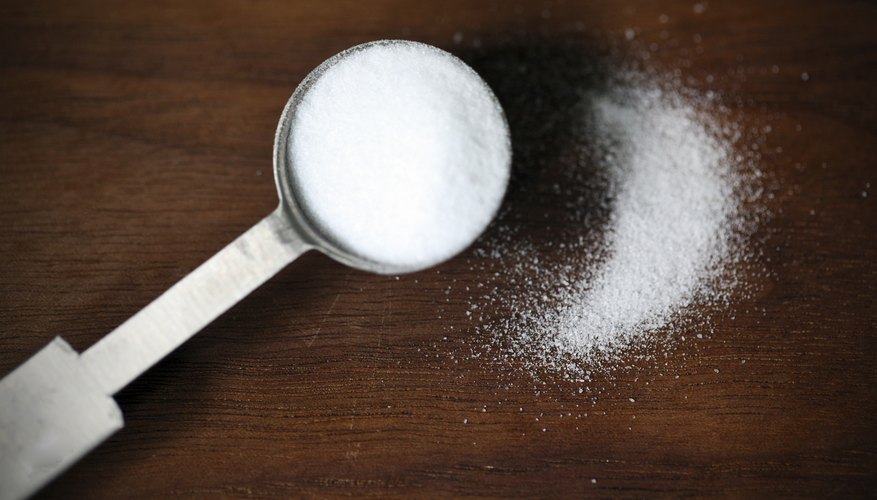 Sodium bicarbonate is a white, water-soluble powder. It is soluble at 7.8 grams of powder to 100 grams of water. The powder is extremely fine and has a crystalline shine. Commercially, sodium bicarbonate can also come in granule form or compressed capsules.
Odor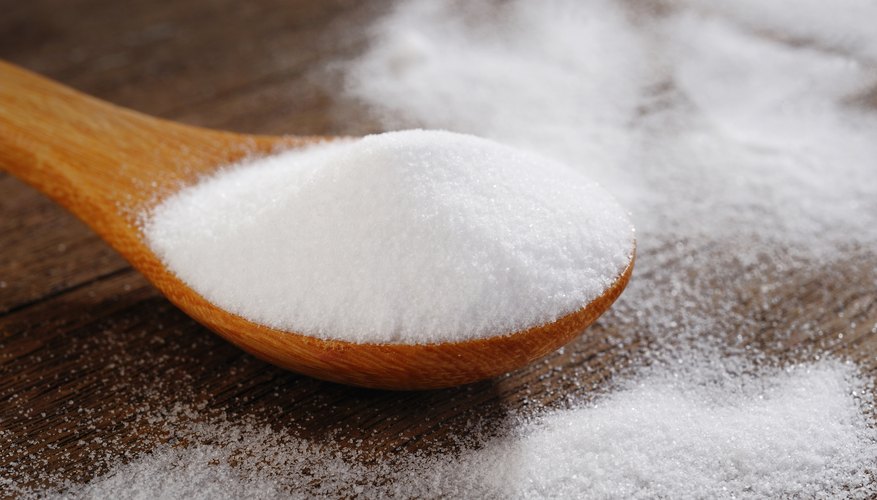 Sodium bicarbonate is odorless. It is, however, recommended not to attempt to smell this chemical as inhalation may cause sneezing and coughing. Not only is sodium bicarbonate odorless, but also it is used as an odor neutralizer. People sprinkle it anywhere from feline litter boxes to sports shoes to reduce odor.
Density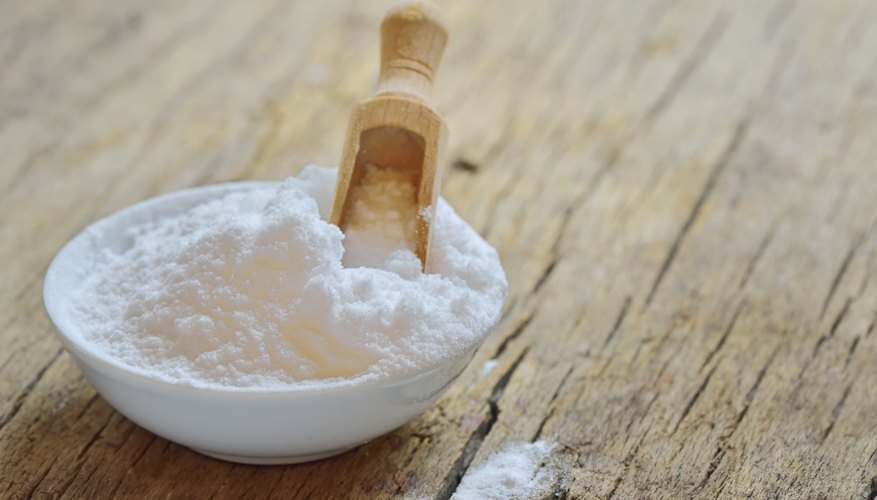 The density of sodium bicarbonate is 2.159 grams per cubic centimeter.
Points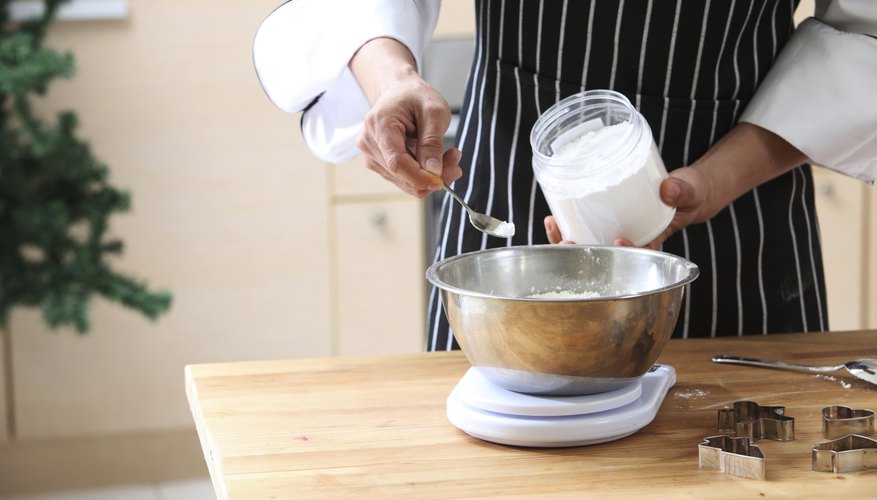 The melting point of sodium bicarbonate is 60 degrees Celsius, or 140 degrees Fahrenheit. This chemical does not have a boiling point, nor does it have a flash point as it is non-combustible. It will decompose at temperatures over 70 degrees Celsius.
pH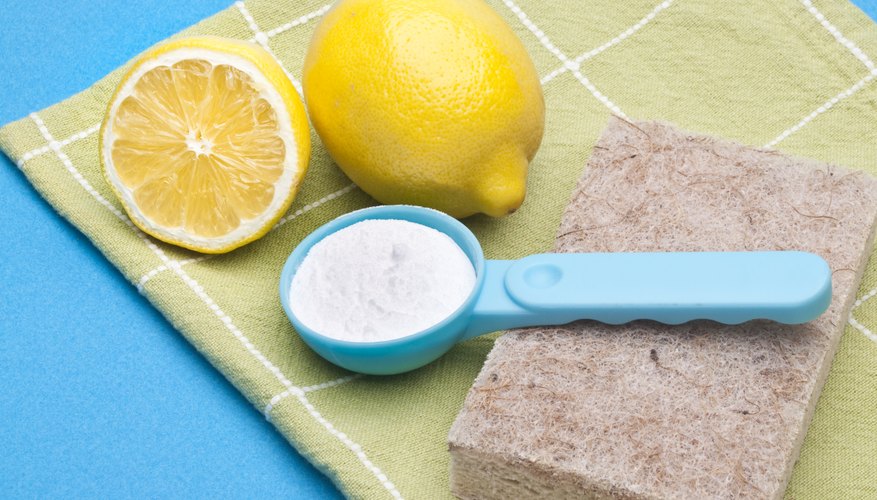 On the pH scale from zero to 14, sodium bicarbonate lies at 8.2. This substance is a base (or alkaline).
Additional properties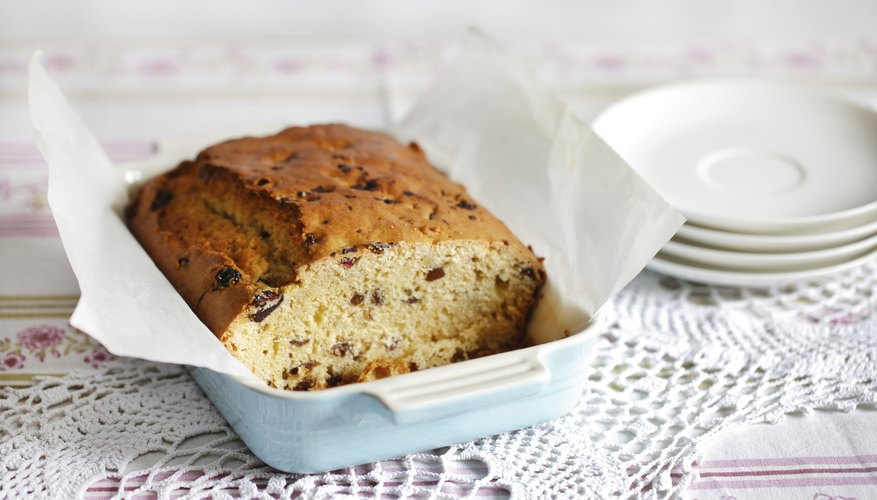 Sodium carbonate is a stable chemical as long as it is stored properly. When combined with certain acids, such as monoammonium phosphate or a sodium-potassium alloy, a dangerous amount of carbon dioxide is created. It is recommended to avoid moisture and heat when storing.
Safety Information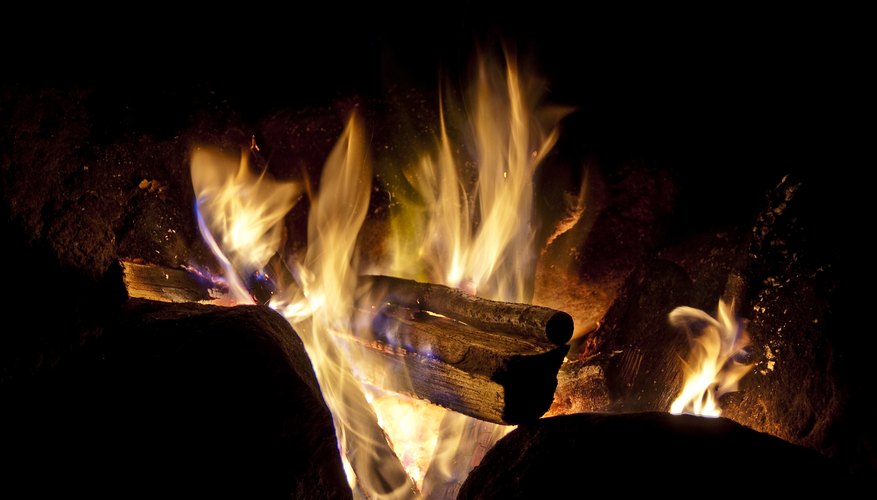 Sodium bicarbonate is a relatively safe chemical with its NFPA (National Fire Protection Association) rating of 1. It is non-combustible or flammable and is useful in extinguishing fires. If ingested, drink plenty of water to dilute its strength and flush it through the digestive tract. Rinse eyes if contact is made. It is recommended to wear goggles and protective clothing.