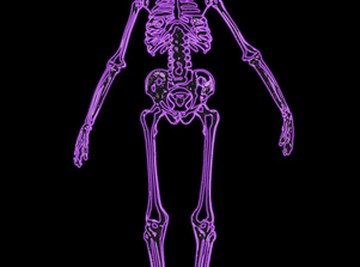 Piezoelectric effect is the property of some materials to convert mechanical energy to electrical current. "Piezo" is a Greek word that means "to squeeze." The effect was first discovered by Pierre Curie and Jacques Curie in 1880. Dr. I. Yasuda in 1957 discovered the existence of piezoelectric effect in bones.
Direct piezoelectricity
The direct piezoelectric effect is defined as the ability of a material to produce voltage under tension or compression.
Inverse piezoelectricity
The inverse piezoelectric effect is defined as the bending caused in piezoelectric materials, such as ceramics and crystals, due to applied potential or electric field.
Bone
The majority of bones consist of bone matrix that is inorganic and organic in nature. Hydroxyapatite, which is crystalline, forms the inorganic part of the bone matrix. On the other hand, Type I collagen is the organic part of the matrix. Hydroxyapatite has been discovered to be responsible for piezoelectricity in bones.
Origin of Piezoelectricity in Bones
When collagen molecules, consisting of charge carriers, are stressed, these charge carriers from the inside move to the surface of the specimen. This produces electric potential across the bone.
Bone Density and Piezoelectric Effect
The stress acting on the bone produces the piezoelectric effect. This effect, in turn, attracts bone-building cells (called osteoblasts) because of the formation of electrical dipoles. This subsequently deposits minerals--primarily calcium--on the stressed side of the bone. Hence, the piezoelectric effect increases bone density.
Significance
An external electrical stimulation may lead to healing and repair in bone. In addition, the piezoelectric effect in bone may be used for bone remodeling. Dr. Julius Wolff in 1892 observed that bone is reshaped in response to the forces acting on it. This is also know as Wolff's law.
References
About the Author
Rashi Tiwari has been writing science- and technology-related articles since 2003. Some of her articles have been published in IEEE (Institute of Electrical and Electronics Engineers), SME (Society of Mining, Metallurgy and Exploration) and Smart Structures and Systems. Tiwari holds a Ph.D. in mechanical engineering from University of Nevada, Reno.
Photo Credits