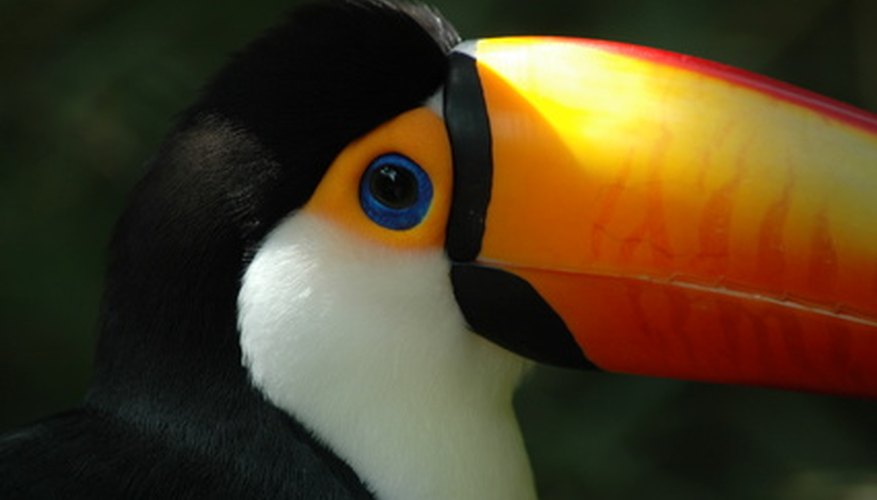 Tropical regions around the world are characterized by their higher temperatures year-round. The tropics are located around the earth's equator. Tropical areas worldwide include Central and South America, parts of Africa, India, and Australia. Many tropical areas are humid and have wet environments with plants and animals specially adapted to live well within the climate.
Papaya Tree
Papayas, a tropical tree fruit, require warmth year-round or the fruit will suffer damage. Scientists believe the papaya plant originated in southern Mexico and Central America, according to the California Rare Fruit Growers website. The trees grow quickly, reaching up to 12 feet in height. During the spring, the tree features waxy, semi-fragrant flowers.
Hoya Plants
There are more than 200 species of hoya plants that grow within tropical regions of the world, as noted on the Succulent Plant website. The more well-known hoya variety is hoya carnosa, or the wax plant. Each species of hoya has a different type of flower, different texture, and different size. A commonality among hoya plants is that the flowers tend to grow in ball-like clusters. The flowers of hoya plants are all star-shaped, with five points to them.
Begonias
Begonia plants thrive in tropical and subtropical regions around the globe. More than 1,200 varieties of the plant exist. Despite originating in tropical regions, begonias adapt well to other climates as well. For this reason, many people purchase begonias as house plants.
Bengal Tiger
Bengal tigers live in the tropical climate of India. Because of hunting and deforestation, these tigers are listed on the endangered species list. National Geographic notes that Bengal tigers can live up to 10 years in the wild and grow to about 6 feet long, not including their tails. Tigers mainly avoid humans and hunt their food at night.
Red-Eyed Tree Frog
Red-eyed tree frogs, found in Central America rainforests, can be easily recognized because of their bright red eyeballs. In addition to red eyes, the frogs have vibrant green skin and neon yellow bellies. The coloring is meant to make predators think twice before making this frog a meal, according to National Geographic. Red-eyed tree frogs hunt at night for insects.
Toucan
Toucans gained a worldwide recognition as the mascot for a cereal brand. Wild toucans have large bills designed to help the bird eat. They live within small flocks, as noted by National Geographic. Toucans live up to 20 years in the wild. They nest within tree holes in the canopy of the Amazon Rainforest. Toucans are omnivorous, meaning they eat both plants and animals.