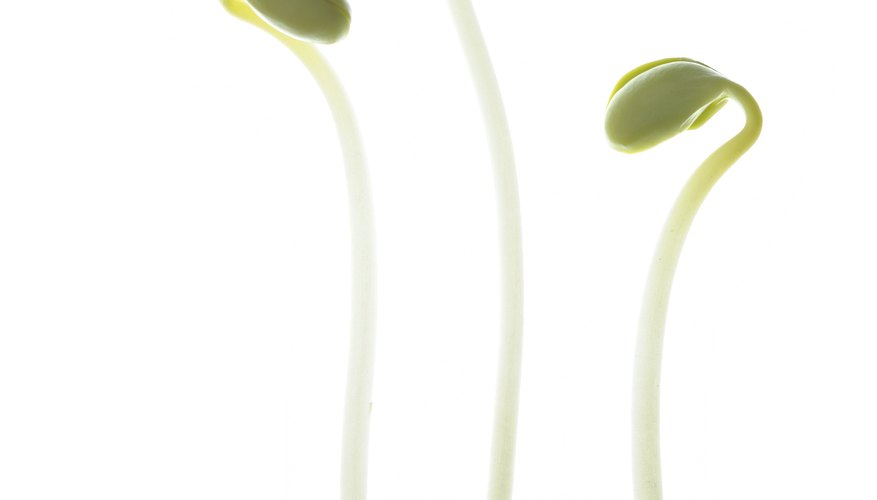 heibaihui/iStock/Getty Images
Fast-growing plants make appropriate subjects for hands-on science projects that focus on how environmental factors and ecology affect plant growth. Quicker germination and rapid growth can make a study more interesting, provide results sooner and lessen the chances of disease development in the study plants.
Morning Glories, Marigolds and More
Common sunflowers germinate in 10 to 14 days in a moist, well-drained potting medium. Short varieties, such as the fuzzy-petaled Teddy Bear, produce seedlings that can be grown in a sunny window. The morning glory cultivar Early Call and most marigolds germinate in a week and grow to maturity in three months.
Very Quick Veggies
Beans, radishes, mustard greens, cress and melons all germinate in about five to six days. Beans and melons produce thick-stemmed seedlings that are easy to handle and transplant. Radish, mustard greens, and cress will readily germinate on a damp towel in hours or a few days, given the variety.