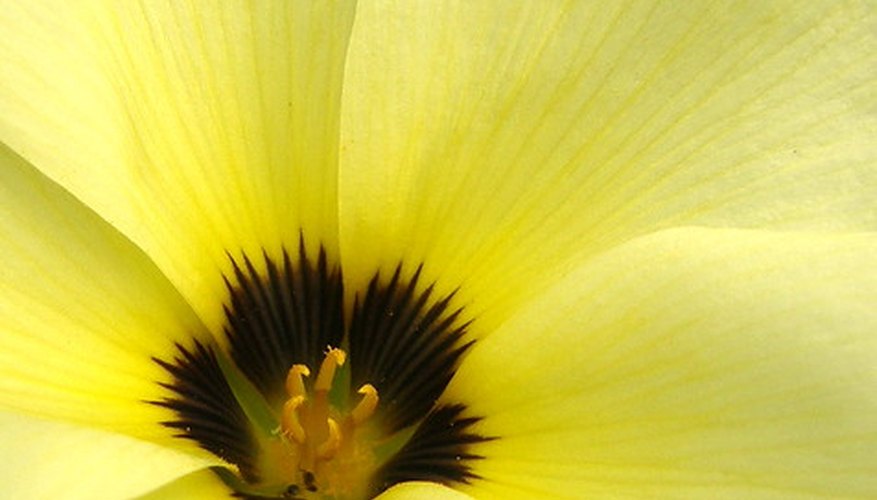 Image by Flickr.com, courtesy of B Balaji
Since flowers require pollination in order for their host plants to reproduce it is important that the pollen used is viable. Pollen considered sterile is unable to complete the fertilization process.
Definition
Viability is defined as the ability to live, develop, or in the case of plants, to germinate when conditions favorable to the plant exist.
Pollen Viability
This is measured as the percentage of pollen grains produced that are viable.
Measuring Viability
One method scientists use is to stain collected anthers, the male reproductive organ that holds the pollen, in aniline blue dye. The dye will be absorbed by the viable pollen grains. A slide is prepared and the dyed grains are counted under a microscope.
Pollen Size
Scientists sometimes use electron particle counters to analyze pollen for viability. They have learned that viable pollen grains are larger than the sterile grains so the counters only count the particles that are of a certain size.
Pollen Storage
Though pollen has the best chance of being viable when it is fresh, some horticulturalists cultivate pollen and store it. Pollen intended for use outside of a one- or two-week window when the grains are considered viable are refrigerated. Heat causes pollen to denigrate.