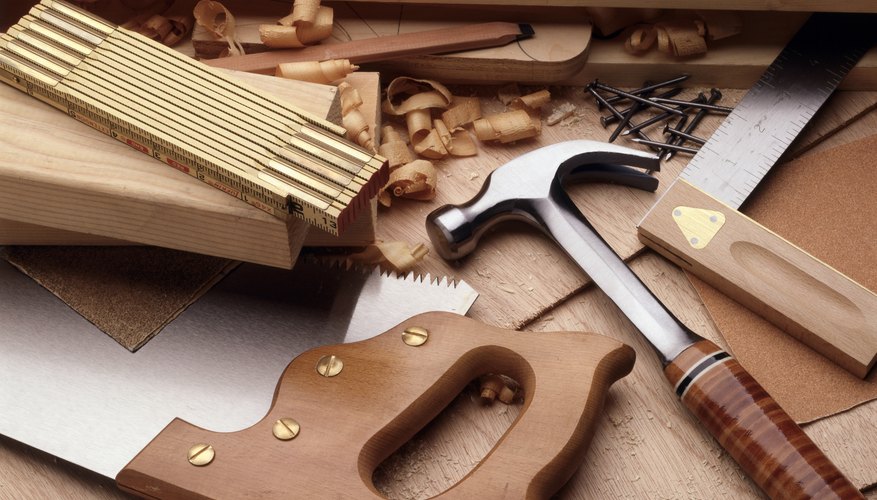 Purestock/Purestock/Getty Images
Power Kraft tools were the house brand for the now-defunct Montgomery Ward Company, a once-major department store and mail-order catalog retailer that closed its doors in 2001. The line was assembled and packaged by some of the most prominent tool manufacturing companies in America, including Delta, Porter-Cable, Mikasa and Stanley. Power Kraft tools were touted as having all the reliability and durability of better-known name brands at a discounted price.
Hand Tools Basics
The house brand included a full line of hand tools including hammers, saws, screwdrivers, wrenches, pliers and cutters. For most of the time Power Kraft was available these basics, warrantied against parts failure, were also manufactured and remarketed under the brands Stanley, Coleman and S+K.
Power Tool Pioneer
Over the course of 69 years, from 1932 until 2001, several different manufacturers supplied the line. For example, Delta, Rockwell and Stanley were leading suppliers of power drills. And Black & Decker in the 1960s supplied circular, jig and reciprocating saws. In the 1930s, Power Kraft was one of the earliest retailers to encase tools in the popular Bakelite plastic housings, both reducing weight and electrical conductivity. This added to the product line's appeal to customers wary of newfangled electrical appliances and tools.
Tools for Bigger Projects
Power Kraft offered a full line of shop tools, larger table tools for undertaking major wood- and metal-working projects. Table, chop and radial arm saws were sold both as retail and direct mail offerings. The early Delta and Grainger drill presses were relabeled for Power Kraft. So were table sanders and band saws.
Repairs and Replacements Today
Because so many manufacturers used identical parts for different brands parts may still be located. The older the equipment the tougher the task. Tool parts dealers can cross reference the Power Kraft model number with the associated brand name model to determine what might work. For example, some parts for the Delta, Grainger and Mikasa floor stand drill press cross reference and can be applied to the Power Kraft model.