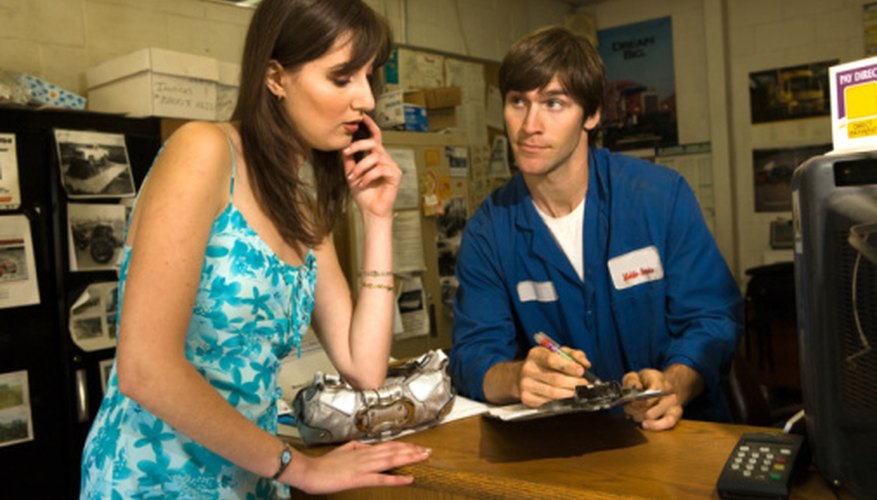 Jupiterimages/Photos.com/Getty Images
Economics is the study of the organization of economic activities in society. Economics attempts to answer questions related to market prices, production and the gain of wealth. The field of economics is primarily interested in solving what is known as the basic economic problem. The basic economic problem states that while the desire of people is infinite, our resources are limited.
Scarcity
When something is both desired and limited, it is scarce. Economics deals with the concept of scarcity and answers questions about scarce goods. For example, the price of diamonds versus water can be explained through the concept of scarcity--diamonds are practically useless but scarce; water is extremely useful but plentiful.
Goods and Resources
Goods are those objects that people desire. To produce goods, you need resources. Economics is concerned with how resources affect our lives. To further define the concept of goods and resources, economists call goods created with scarce resources "economic goods" and goods created with plentiful resources "free goods." The car is an example of an economic good while sunshine is an example of a free good.
Individual Behavior
Because an economy contains people and people's action affect an economy, economics is interested in the behaviors of individuals. These individuals include consumers, workers and producers. This particular sub-field of economics is called microeconomics.
National Behavior
Economists also study the behavior of people at the national level. Primarily, they are interested in how the nation affects individuals' decisions. When studying national behavior, economists focus on issues such as a nation's productivity, prices of goods in a nation, employment and unemployment and income distributions.
Tradeoffs
Economics is also concerned with the idea of making decisions when there are many alternatives or choices. Choosing one option over another may give benefits and detriments simultaneously. This situation is called a tradeoff. Specifically, economists are interested in analyzing the tradeoffs related to economic goods.
Interactions of Producers, Consumers and the Government
An economy is composed of three entities: producers, consumers and the government. Economists study the interactions between these three groups to understand the changes that take place in a nation's economy.
Supply and Demand
Supply and demand is a concept familiar to many: those who offer goods or services compose the supply, and those who want those goods or services compose the demand. Economics researches how this idea of supply and demand determines the prices of goods