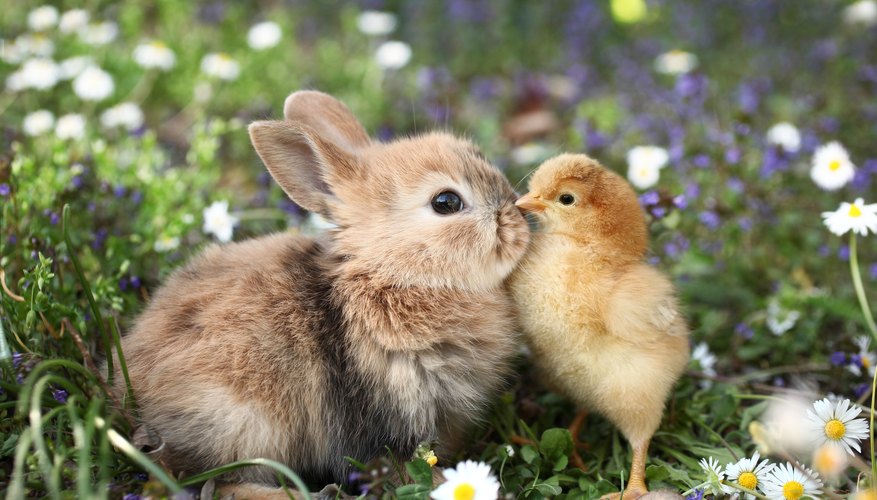 Cells are important components of animal bodies. They are the basic building blocks of life. Fats and lipids, such as phospholipids and steroids, make up cells. According to the text, "Biology: Concepts and Connections," phospholipids are similar to fats, except they contain a phosphorous group and two fatty acids instead of three. Phospholipids form the outer cell membrane and help the cell maintain its internal structures.
Structure
Phospholipids are composed of two fatty acid tails attached to a glycerol head, according to "Biology: Concepts and Connections." The glycerol attaches to a phosphate group. The head is hydrophillic, meaning it's attracted to water. The tail is hydrophobic, or resistant to water. Phospholipids in an aqueous solution assemble themselves into bilayers. The heads face outward toward the liquid; and their tails point inside. This structural design shields the tails from water and keeps the heads in contact with the solution.
Cell Membrane
Phospholipids form the outer cell membranes that hold the cytoplasm within the cell. This membrane is semi-permeable, which means it is selective about what enters and exits the cell. The cell membrane also surrounds the intracellular structures, such as the mitochondria.
Function
Carnegie Mellon University's Department of Biological Science identifies a variety of vital functions that phospholipids perform. The fluid nature of the cell membrane allows the cell to change shape to compensate for a change in cellular volume or to adapt to physical constraints. Phospholipids help the cell maintain its internal structures and environment, a process called homeostasis. The semi-permeable nature of the phospholipid bilayers allow the free diffusion of small molecules, such as oxygen, hydrocarbons and carbon dioxide. It prevents the diffusion of larger molecules, such as glucose, water and charged ions.