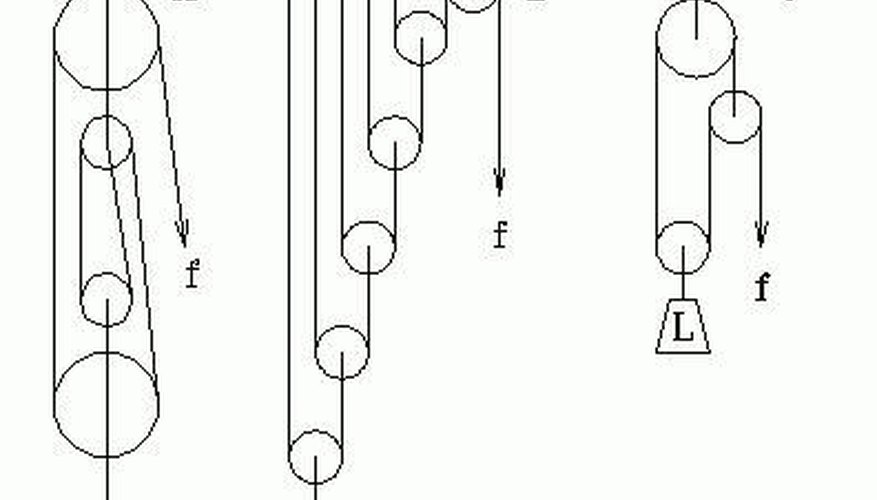 Basics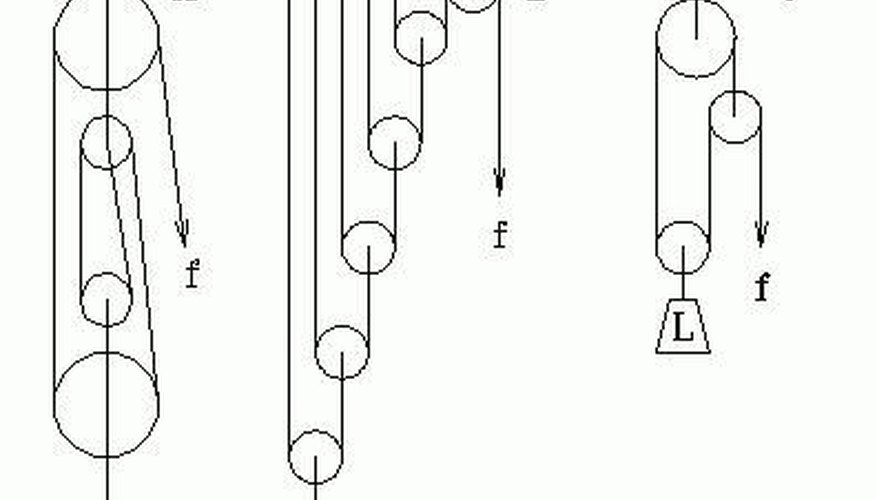 The pulley is a simple machine. The purpose of a pulley system is to be able to move a heavy object with less effort. It is made up of a rope or belt that is wrapped around wheels. The wheels are attached to brackets on the sides so that they can turn freely. The brackets are attached to fixed points, such as a ceiling, or in some cases to the object being lifted. The rope is pulled from one end and makes its way through the pulley, while the object is lifted on the other end. The more pulleys that are used, the less effort is needed to lift the object. However, if more pulleys are used, then more rope must be pulled to move the object as far.
Simple Pulley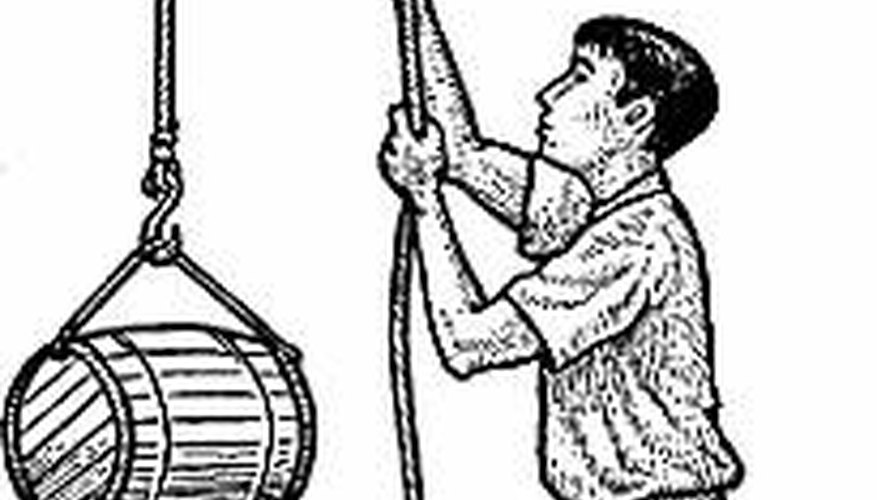 A simple pulley would be one pulley attached to a fixed point with a rope running over top of it. The object would be attached at one end and a person or machine would pull on the other. In this case, there is no effort saved in using the pulley system. This type of system only saves energy in that pulling down on the rope is easier than pulling up on the object.
More Complex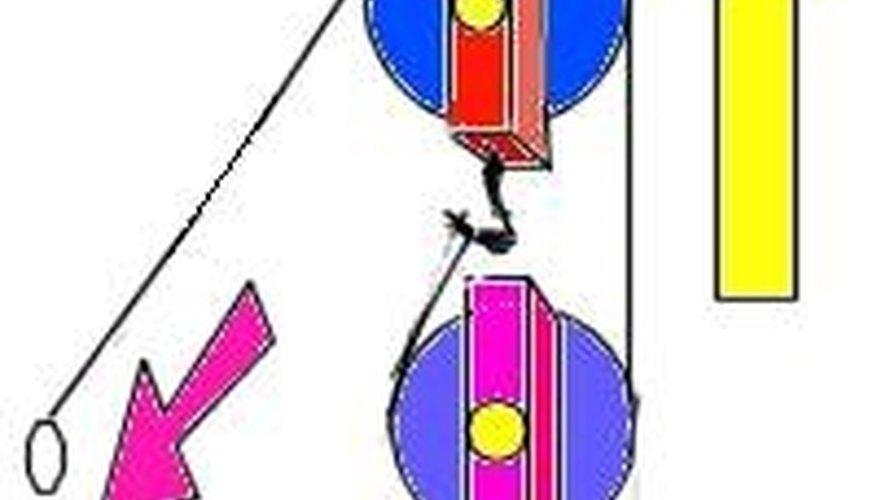 A more complicated pulley system can be created. Adding more wheels to thread a rope through will cut down on the force needed to move an object, but with each pulley means more rope is needed to thread around the wheels. It also means that when the rope is pulled, it will have to go further to move the object the same distance. But with less effort needed, this is how most pulley systems are set up. The simple pulley mentioned above can even have a pulley added to create resistance. By adding a pulley to the object being moved, the simple pulley becomes what is called a combined pulley. The fixed pulley attached a higher point is left the same, and another pulley is attached to the object that is being lifted. The pulley on the object will move up with the object as the rope is pulled.