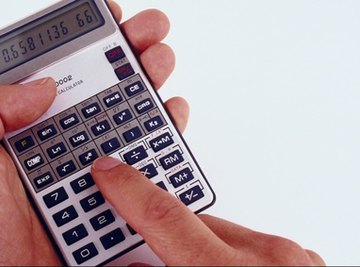 When used together, the words "dividend" and "quotient" are two of the numbers that make up a division problem.
Dividend
The dividend is the number that is being divided in the problem. For example, in the problem 50 / 5 = 10, 50 is the dividend.
Quotient
The quotient is the solution to the division problem. In the problem 50 / 5 = 10, 10 is the quotient.
Divisor
The divisor is the number the dividend is being divided by. In the problem 50 / 5 = 10, 5 is the divisor.
Formula
If you were to write out a division problem using the words dividend, divisor and quotient, it would look like this: Dividend / Divisor = Quotient.
Alternative Definition
In the business word, a dividend is a payment made by a corporation to its shareholders.
References
About the Author
Mark Kennan is a writer based in the Kansas City area, specializing in personal finance and business topics. He has been writing since 2009 and has been published by "Quicken," "TurboTax," and "The Motley Fool."
Photo Credits