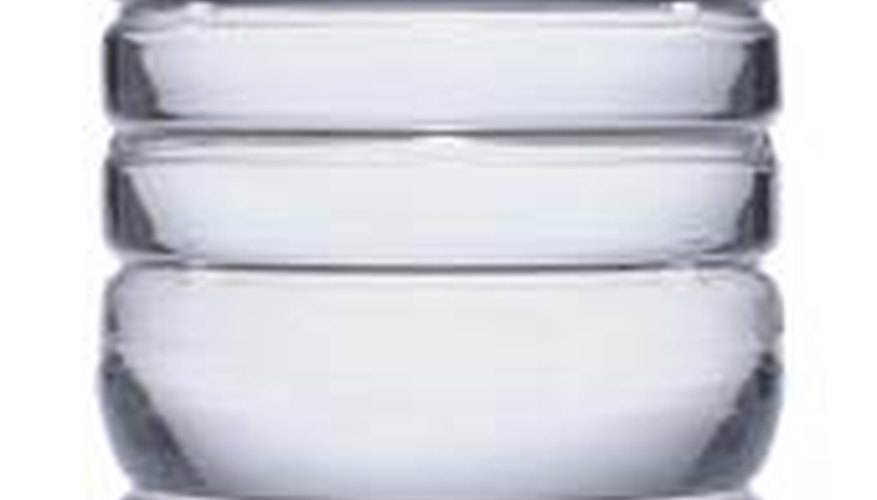 A plastic bottle is a rigid or semi-rigid container composed of plastic, having a comparatively narrow neck or mouth but without any handle. There is an opening on the top of the bottle which is fastened by a cap. Plastic bottles are primarily used for storing liquids like water, milk, cooking oil, medicine, and soft drinks.
History
Plastic soda bottles first arrived in the market in the beginning of the 1970s, almost 200 years later than the discovery of plastic. In the past, plastics were derived from nature. It was not until the 1900s that the production of purely synthetic plastic has begun.
Polyethylene Terephthalate
Polyethylene terephthalate (PET), being a lightweight but strong plastic, is broadly used in the packaging industry such as plastic bottles. According to Food and Drug Administration (FDA), "PET makes up 6.5 percent of all carbonated beverage and water bottles". It is resistant to the effects of damage of chemicals and moisture, also possessing good insulating properties. PET is also used in products such as cable wraps, transformer insulation, generator parts, and polyester fabrics.
High Density Polyethylene
High density polyethylene (HDPE) is a resinous substance of both biological and synthetic origin. It is naturally exuded from certain plants and/or can be prepared artificially through a chemical process, celled as polymerization. HDPE is a good raw material in the manufacturing of plastic bottles because of its affordability, durability, and resistant towards the effects of moisture. Besides, it is transparent and translucent.
Polyvinyl Chloride
Polyvinyl chloride (PVC) is a polymer of vinyl chloride. It is naturally translucent and provides a good protective barrier against oils. PVC is partially but not freely or wholly permeable to gaseous transmission. It has extremely good resistance to chemicals but cannot protect the deleterious effects of solvents. PCV also is a good candidate for shampoos and other beauty products. It is vulnerable to high temperatures and the chemical undergoes a sudden change in shape.
Low Density Polyethylene
Low density polyethylene (LDPE) is chemically the same as high density polyethylene (HDPE), except that it has extremely low resistance to chemicals. LDPE is high-priced and it takes priority over HDPE because it is compatible with a wide range of consumer goods.
Polypropylene
Polypropylene is primarily used for rigid applications "i.e." manufacturing plastic jars because it stable at high temperatures and will only distort at and above 200 degree F.
Polystyrene
Polystyrene is an inexpensive polymer of styrene (a colorless oily liquid). It is generally used in dry products such as petroleum jellies and vitamins.