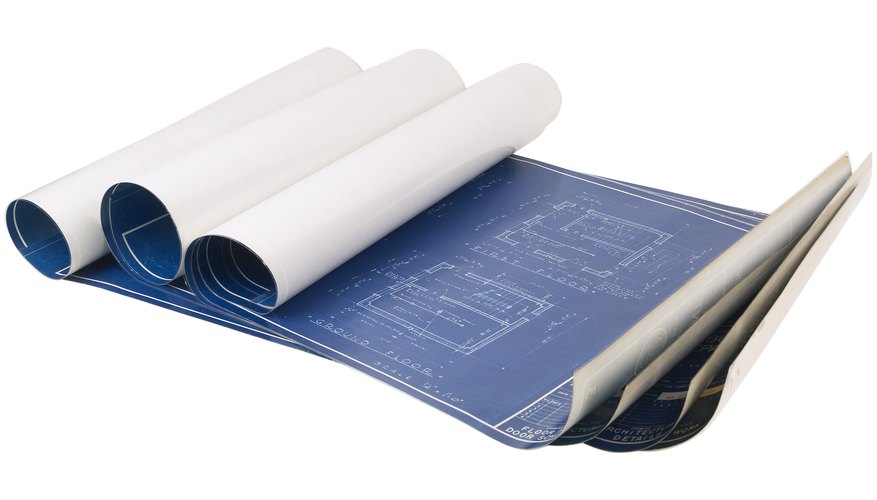 PhotoObjects.net/PhotoObjects.net/Getty Images
Originating in the engineering departments of firms, industrial blueprints contain vital information about the presence of pipes, their connections and termination methods, among many other things. However, it is not always immediately apparent how to interpret these valuable documents, especially where they have sustained wear and tear over the years. Fortunately, agreed conventions for creating these visual records are well-established.
Be aware that a pipe with screwed ends, which are standard mechanical joints, is shown by a straight line with a short, perpendicular crossing line, according to a leading Canadian communications network company.
Observe a straight line crossed by two short, perpendicular lines and jump to the proper conclusion that this represents a pipe with flanged ends.
Notice a straight line with a small arch crossing it and realize this represents a pipe with bell and spigot ends, where the spigot of one pipe fits into the bell end of another.
See a straight line with a small cross on it and be mindful of the fact that this is an indication on the blueprint of a pipe with welded and brazed ends.
Note a straight line with a small circle on it and appreciate this shows the presence of a pipe with soldered ends.