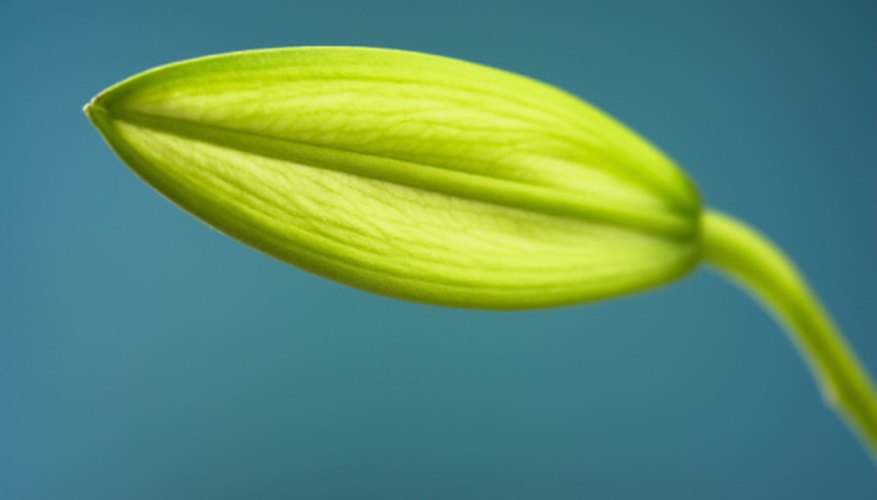 Jupiterimages/Photos.com/Getty Images
Plants grow by producing new cells in areas of rapid growth called meristems. Except for the production of reproductive cells, plant cells reproduce using a process called mitosis.
Mitosis
During mitosis, a single cell splits into two. These two cells, in turn, grow into full-sized cells, ready to split again. Before the division occurs, plant cells divide the cell's organelles -- structures used to produce and use energy, store compounds and transport materials -- between the two halves that will become the two daughter cells. Most importantly, the cell produces two copies of the genetic material, one for each cell.
Effects
As cells divide and grow, the plant forms buds, stems elongate and leaves and flowers grow.
Meiosis
Another form of plant cell reproduction called meiosis occurs more rarely and only during the production of spores or sex cells. The key difference between mitosis and meiosis is the division of the genetic material. While during mitosis, the cell forms two copies of each gene, during meiosis, the genes divide in half. During sexual reproduction, each parent contributes a half of a gene to make a full set of chromosomes.