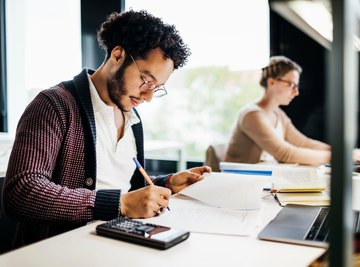 •••
Tom Werner/DigitalVision/GettyImages
The TI-89 Titanium includes several memory reset options depending on how much data you want to reset. You can reset the RAM and Flash ROM individually, preserving user data, or you can clear all the memory at once, which is the fastest way restore the calculator's system variables and modes to factory original settings. Before resetting, you can transfer your variables and Flash applications to a computer using a USB cable or TI connectivity cable and TI Connect software.
Press "2nd-Mem" to display the memory screen.

Press the navigation key to select the "All Memory" option, and then press "Enter" to confirm.

To reset selected memory, select "RAM" or "Flash ROM" from the memory screen for more options.

To cancel a reset, press the "Esc" key instead of pressing the "Enter" key.

Resetting the memory erases all data, programs and Flash apps from the RAM and Flash ROM.