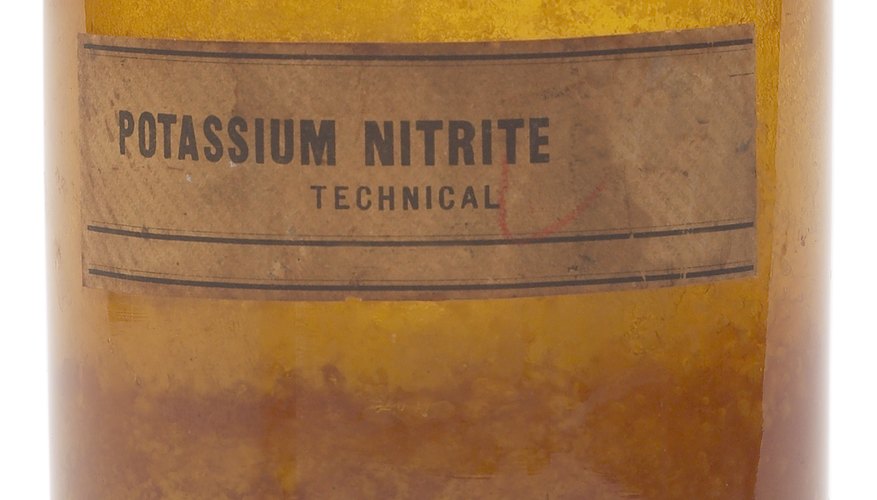 Sometimes, when you simply mix two chemicals together, their particles will combine, forming two brand new compounds. For example, when you add lead nitrate to potassium iodide, you will witness a double-replacement reaction in which the lead combines with the iodide and becomes lead iodide, while the potassium combines with nitrate and becomes potassium nitrate.
Stimulating the Reaction
To combine potassium iodide and lead nitrate, you can either use solutions or mix them dry. To use solutions, pour each powder into a test tube containing water to get the molecules moving. Then, pour the solution from one test tube into the other. The compounds will mix and form a yellow precipitate, which is lead iodide. The potassium nitrate will also be there, but will be white, and hidden by the yellow lead iodide. You can also mix these compounds dry by pouring both powders into one test tube, covering the opening with a finger and shaking it vigorously. This new powder will also be yellow, and a combination of potassium nitrate and lead iodide.