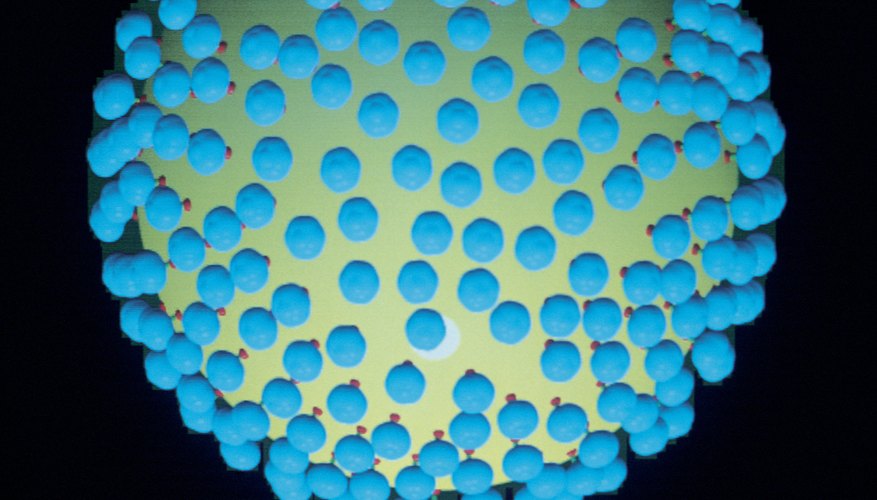 In humans and many other complex organisms, DNA stores hereditary information in genes. However, different types of viruses use several different nucleic acids in their genetic material. As a result, genetic information can be stored in RNA or DNA. For example, retroviruses only have RNA. The Baltimore Classification System, the go-to resource for geneticists, groups viruses by the nucleic acids in their genetic material: RNA, DNA and retroviruses.
What is a Virus?
Viruses sit on the line between life and non-life. A virus is a nucleic acid coated in a protein. Because viruses have no cellular machinery of their own, they must enter a host cell, use its biochemical processes, reproduce and emerge to repeat the cycle. This process usually destroys the cells, causing disease.
DNA versus RNA
Virus species use two main nucleic acids: DNA and RNA. All living things use DNA to store their genes. However, living cells use RNA in the process of creating proteins, so an RNA-based virus can still hijack a cell's machinery.
Strand Type
Scientists group viruses by variations in type of nucleic acid involved in viral replication. Several variations of DNA and RNA exist. In all living things, DNA occurs in a double-stranded form, and RNA occurs as a single strand. However, most of these rules go out the window for viruses. Members of the parvovirus family reproduce with single-stranded DNA. Others, such as the rotaviruses, replicate with double-stranded RNA.
Viral nucleic acids also occur in both positive- and negative-sense versions. The positive-sense strands act as templates for proteins, and the negative-sense strands act as a template for more nucleic acid.
Retrovirus
A retrovirus is a special kind of RNA virus. Most living things use a DNA template to create RNA, which then creates proteins. Retroviruses are based on double-stranded RNA. They use their RNA and a special enzyme called reverse transcriptase to create DNA, which then specifies RNA, which in turn creates proteins. This extra step, which makes retroviruses more prone to mutation than most viruses, causes them to evolve more quickly than other viruses. This process makes HIV, the best-known human retrovirus, very resistant to treatment.