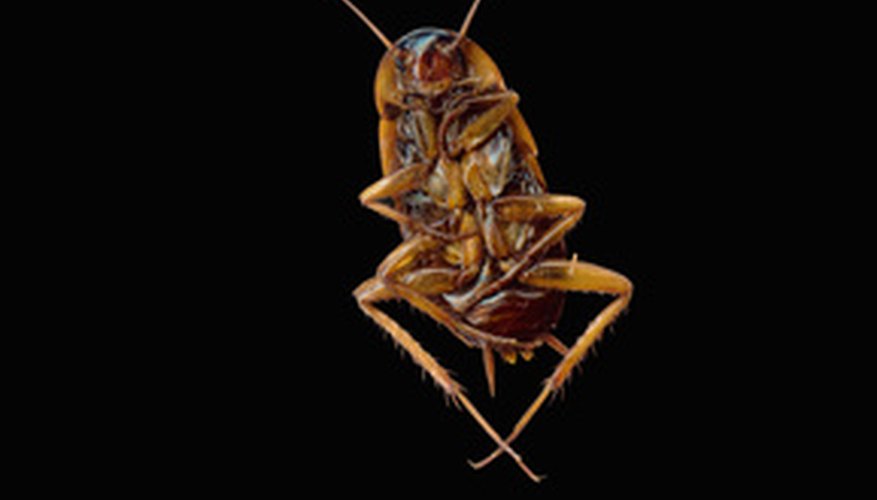 Cockroaches are common insect pests that can transmit disease and trigger allergies in sensitive persons. They can adapt to different environments, but prefer warm conditions found within homes. If you want to get rid of cockroaches without using harmful chemical pesticides, many safe and natural herbs are effective in killing and repelling cockroaches. If you discover cockroaches in and around your home, treat them immediately before an infestation occurs.
Purchase some neem oil from your local garden supply store. It's a safe and natural herbal pesticide made from the seeds of the neem tree.
Fill a spray bottle with warm water and add 2 tsp. dish soap. Slowly add 5 tsp. neem oil and shake the solution vigorously.
Spray the neem oil solution behind appliances, cupboards or anywhere you have seen roach activity. The insects will crawl over the solution, ingest it, and die. Repeat treatment once a week until all roaches are dead.
Sprinkle some dried chrysanthemum flowers where you have seen roaches frequent. It is a natural insecticide that paralyzes insects' central nervous system.
Repel roaches with catnip. It's a safe and natural insect repellent. Sprinkle dried catnip in cupboards, cabinets or anywhere you think roaches are nesting.
Tip
Use the neem oil solution within eight hours of making it, or it will start to break down and lose its potency.