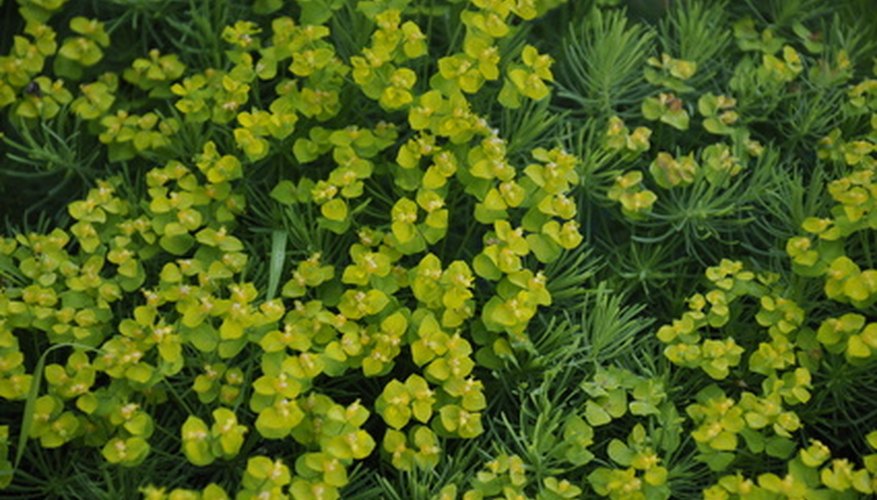 The University of Oregon's online science glossary defines an ecosystem as "the complex of living organisms, their physical environment, and all their interrelationships in a particular unit of space." An ecosystem is made up of producers, consumers and decomposers. These organisms form a tightly knit web, where each depends on the others to survive and thrive. The most important of these organisms are the producers, without whom the entire system would fail, and there would be no life.
Ecosystem Basics
The primary function of an ecosystem is a systematic transfer of energy from one organism to another. This energy flow drives the movement of vital nutrients throughout the ecosystem, ensuring that each member has what it needs to live, grow and thrive.
Identification
Producers are living organisms that get their energy from food they make themselves. Producers are also referred to as autotrophs, meaning "self-feeders." They consist almost entirely of green plants, including vascular plants like trees, flowers and grasses, and non-vascular plants like mosses and algae.
Function
In a process called photosynthesis, plants convert radiant energy from sunlight into chemical energy. They use this chemical energy to convert water and carbon dioxide into sugars. Plants use some of the sugars they create to build plant parts like stems and leaves. Some is used as active energy for growth, reproduction and photosynthesis. The rest is stored within the plant as a kind of energy reserve.
Significance
Producers are the foundation of an ecosystem. Every other organism depends on producers directly or indirectly for survival. The Marietta College online biology resource explains that consumers, or "heterotrophs," cannot produce their own food, and depend on outside sources for their energy and nutrients. Primary consumers, or herbivores, eat only plants. Their bodies absorb the nutrients in the plants, and transform the stored sugars into energy they can use and store themselves. Secondary consumers, or carnivores, eat primary consumers, and metabolize the protein in their meat into energy. Decomposers, such as scavengers, fungi and bacteria, receive energy and nutrients from dead producers and consumers. They break down the dead organisms into their most basic chemical components. Many of these components, such as nitrogen, phosphorous and potassium, are vital to plant life and healthy plant growth.
Considerations
Producers don't just provide food for an ecosystem. They also release oxygen into the atmosphere, as a byproduct of the photosynthesis process. Oxygen is essential to the survival of animals. In turn, animals release carbon dioxide into the air, which is an essential element in the photosynthesis process.